"You can whiz on my leg, but don't tell me it's raining": Gov. Ron DeSantis (R-FL) slams reporters' double standard on censorship | Washington Examiner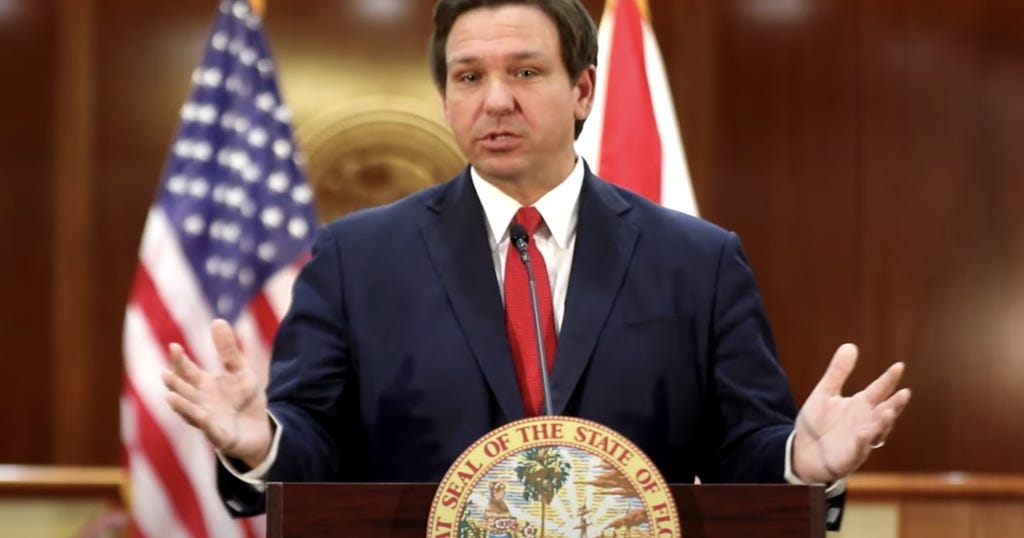 Source: Ron DeSantis slams reporters double standard on censorship: 'You can whiz on my leg, but don't tell me it's raining'
Republican Governor of Florida Ron DeSantis pulled no punches in responding to reporters, as he his defended his legislation to combat Big Tech censorship, refusing to let them control the terms of the debate, and pointing out their hypocrisy and double-standards.
He noted that if a story similar to the explosive New York Post article detailing Hunter Biden's overseas business ventures broke about him, the press would have no problem with its distribution.
"You're trying to tell me if there was hacked information that could damage me, you guys wouldn't print it? Give me a break. You can whiz on my leg, but don't tell me it's raining. You guys would print it every single day if you could. And Big Tech would allow it to proliferate every single day."
DeSantis also addressed social media companies' commitment to removing violent content in the wake of the U.S. Capitol riot, the Examiner noted, saying that the companies only flag violent rhetoric from one side.
"It's not being done in a principled basis. There's threats on me. And it only gets taken down if law enforcement goes and tells them to do it. Otherwise, it just stays up. They're not moderating any of that."
Furthermore, he insisted that people need protection from social media companies, which could ban or deplatform people (as well as groups and businesses) simply for what Orwell called "wrong-think" – having the wrong political beliefs, and the temerity to mention this online.
"We just need to bring some protection for folks. I really worry when you have a business owner who may rely on some of these [social media] tools to do small business… If they engage in wrong think or they go to the wrong political event, then, all of the sudden, they can act in concert and just take you off. You need to have protection against that."
Needless to say, I agree. I have to confess, I am not all that big on heat & humidity, alligators, and fire ants – but Florida is looking better all the time, as long as Ron DeSantis holds the governorship!