Why Beauty Points Us Towards The Existence Of God | Philosophy & Stuff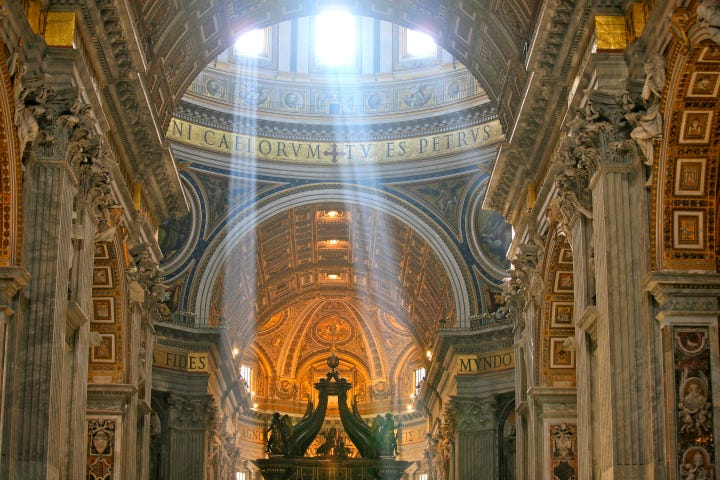 Source: Why Beauty Points Us Towards The Existence Of God | Philosophy & Stuff
A most excellent essay from a Christian philosopher, who endeavors – successfully, in my opinion – to make "a brief attempt to formulate some argument for the existence of God based on the existence and nature of Beauty."
Goodness, Truth, and Beauty – which are classically known as "the Three Transcendentals" – are all attributes of the Ultimate Transcendental, God Himself. Like signposts on a journey, they point us toward the Source.
This is why I do not care for industrial or auditorium-like "worship spaces," trite, banal, or excessively colloquial "worship music," or flat, uninspiring, (post-)modernist liturgies: they do not point clearly, and may even lead us astray.
In an Incarnational and Sacramental Cosmos – and one in which Beauty is an attribute of God, and points toward God – ignoring or disparaging the aesthetic aspects of worship is at least unwise, and may actually be a heresy!