'What's The Matter With Conservatives?' - Rod Dreher | The American Conservative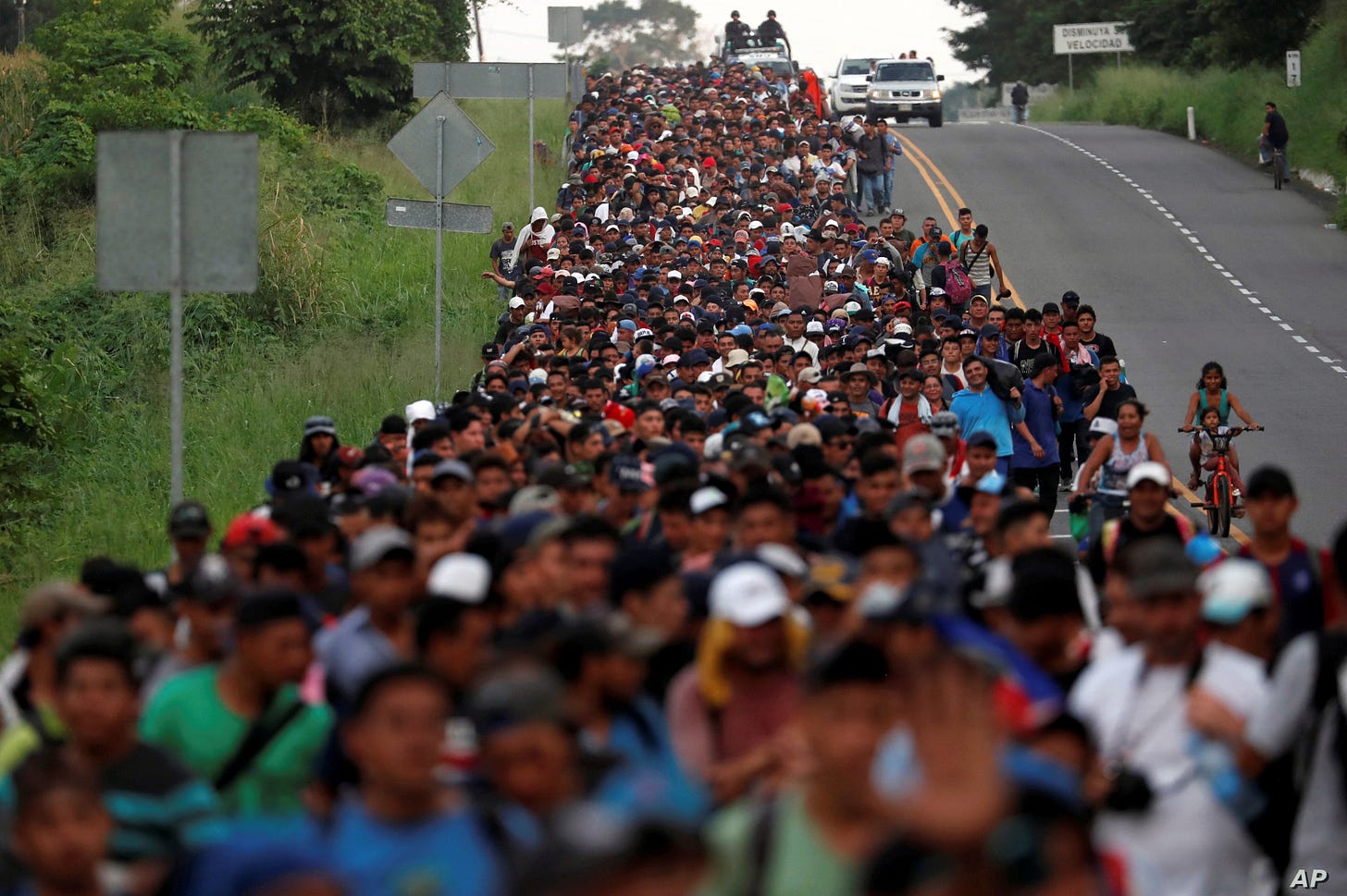 Yes, the GOP has a demographics problem – but contrary to the liberal diagnosis, it ain't paranoia if the Left really is out to get you.
Source: 'What's The Matter With Conservatives?' - Rod Dreher | The American Conservative
The tagline above pretty much says it all. Read, mark, learn, and inwardly digest!
The only thing I would add is that a) the "liberal / progressive" prescription for dealing with demographic replacement by mass immigration is basically "you're going to get it whether you want it or not, so you may as well just lie back and enjoy it." And yes, I mean that exactly as it sounds: the rape (literal* as well as metaphorical) of Western civilization, its culture, traditions, and historical and ancestral heritage. Anyone who does not see that, I fear, either has their head in the sand, or is blinded by ideology.
---
* "In 1975, the Swedish parliament unanimously decided to change the former homogeneous Sweden into a multicultural country. Forty years later the dramatic consequences of this experiment emerge: violent crime has increased by 300%." The article is dated 2015, but the situation has not improved, since. Sweden is perhaps the worst, but by no means the only, example of the phenomenon. Even my home state of Maryland has not escaped the problem!
---
I suspect there is not a "liberal" or "progressive" alive who thinks the Native peoples of this continent should have simply laid back and enjoyed their subjugation and replacement by Europeans coming to these shores. Nor that African and Asian peoples should have laid back and enjoyed European (or to a lesser extent, American) colonization – neither of which, however, had the demographic replacement effects that seem almost inevitable for the West, if current trends continue to hold.
What is masquerading behind appeals to "diversity" and "multiculturalism" is a deep-seated hatred of the West, of Western civilization, and of the peoples that created it. And what is perhaps most horrid and reprehensible of all is that many of those most bent on destroying the West are, themselves, Westerners: people who are, or whose ancestral heritage is, European. In any war – and make no mistake, this is a civilizational, existential war we are in – the greatest threat is often not the enemy without, but the enemy within.
And as many have pointed out, the worst racism imaginable is hatred of one's own race. Yet that is exactly what is on display in much of what passes for public discourse, these days. Disgusting and disheartening!