Unmoored Freedom is No Freedom – A Reflection on the 4th of July | Community in Mission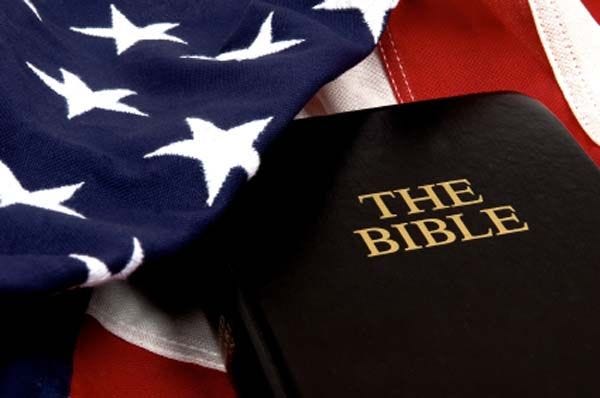 To most modern minds, freedom is a very detached concept; it is an abstraction of sorts, a free-floating power unmoored from any limits or defining standards.
"Freedom today is often viewed as personal and self-referential, with little consideration as to how one's 'freedom' might affect that of someone else. A healthy sense of the common good suffers mightily in a world of deeply conflicting personal freedoms."
Source: Unmoored Freedom is No Freedom – A Reflection on the 4th of July | Community in Mission
Cogent thoughts on freedom, limitation, and the folly of trying to create (or maintain) culture without cultus.
"Obviously, the word cultus is at the heart of the word culture. In Latin, a cultus is something for which we care or about which we are concerned; it is something of worth, something considered valuable. It describes the most central, fundamental values of a group. In later Latin, cultus came to describe the worth or value we attribute to God, who is our truest goal.
"Remove the cultus from culture and you get the breakdown we are seeing today. While pluralism and diversity have value, they must exist within a framework that is shared and agreed upon. Otherwise pluralism and diversity are unmoored and become like ships crashing about in a stormy bay.
"In order for a culture to exist, there must be a shared cultus, a shared focus on what is good, true, beautiful, and sacred. Our modern experiment shows the failure of trying to have a culture without this."
There are just a few excerpts; the entire article is well worth reading. Here is a bit more, a quote from (Roman Catholic) Bishop Robert Barron:
"The setting aside of God can take place both explicitly (as in the musings of the atheists) or implicitly (as in so much of the secular world where "practical" atheism holds sway). In either case the result is a shutting down of the natural human drive toward the transcendent and, even more dangerously, the elevation of self-determining freedom to a position of unchallenged primacy...
"On the typically modern reading, truth is construed as an enemy to freedom—which explains precisely why we find such a hostility to truth in the contemporary culture. Indeed, anyone who claims to have the truth—especially in regard to moral matters—is automatically accused of arrogance and intolerance.
"Society will be restored to balance and sanity, (Pope) Benedict (XVI) argued, only when the natural link between freedom and truth — especially the Truth which is God — is reestablished. … Behind all our arguments about particular moral and political issues is a fundamental argument about the centrality of God" [Vibrant Paradoxes, pp. 217-218].
Indeed. At root, much of the trouble we are facing today, as a society, can be traced to the Enlightenment project of topping God as the center and pinnacle of our musings, striving, and contemplation, and the Good, the True, and the Beautiful – the pursuit of which lead us to God, as their Source and culmination – as the desirable goals of a human life well-lived – and replacing both Him and them with the deification of unaided human reason (*), and later, emotion and self-gratification.
Lacking that solid anchor and reference point, is it any wonder that we have become "like ships crashing about in a stormy bay"?
---
* Human reason is indeed one of the most precious gifts of our benevolent Creator, an extremely valuable human faculty. But because we are finite, limited, mortal human beings, our human reason is also finite, limited, and mortal. It is not intended, nor is it possible, to function alone, unaided by what the Anglican tradition names as Scripture and Tradition.
That is to say, the revelation of God as revealed in Scripture, Nature, and Antiquity: the latter referring to the theological and philosophical insights of those who have come before, especially those which are clearly part of the Great Tradition of Christianity, into which certain of the great Classical philosophers – such as Plato and Aristotle – have been incorporated, because they have foreshadowed it, because their thought illuminates, explicates, or complements parts of it, or all of the above).
To function and flourish properly, human reason also requires the water and fertilizer of not only Divine revelation (as shown through the Scriptures), but prayer – both personal and extemporaneous, and liturgical, through what the Anglican tradition calls "Common Prayer" – and the sacraments. As this essay points out,
"Freedom can only exist in a healthy and productive way when it is in reference to the truth — and truth is rooted in God and what He has revealed in creation, Sacred Scripture, and Tradition. This is the cultus necessary for every culture. True and healthy freedom is the capacity to obey God. Anything that departs from this necessary framework is a deformed freedom, on its way to chaos and slavery."
To be effective, therefore, and to be whole persons, in a right relationship to God and to one another – to be truly free, in other words, both personally and in the context of our social organization – we need not just reason, but sanctified reason. Even at that, we sometimes (often) fall short! Without it, we are indeed "ships crashing about in a stormy bay," with little or no hope of reaching a safe harbor.
---
Do you appreciate and/or enjoy these posts, and want to support The Anglophilic Anglican in my defense of Western Christendom, and enjoyment of Western culture and civilization?
Then please consider supporting me on Patreon!
Many thanks in advance.