Today marks the 65th Anniversary of the Coronation of Her Majesty, Queen Elizabeth II.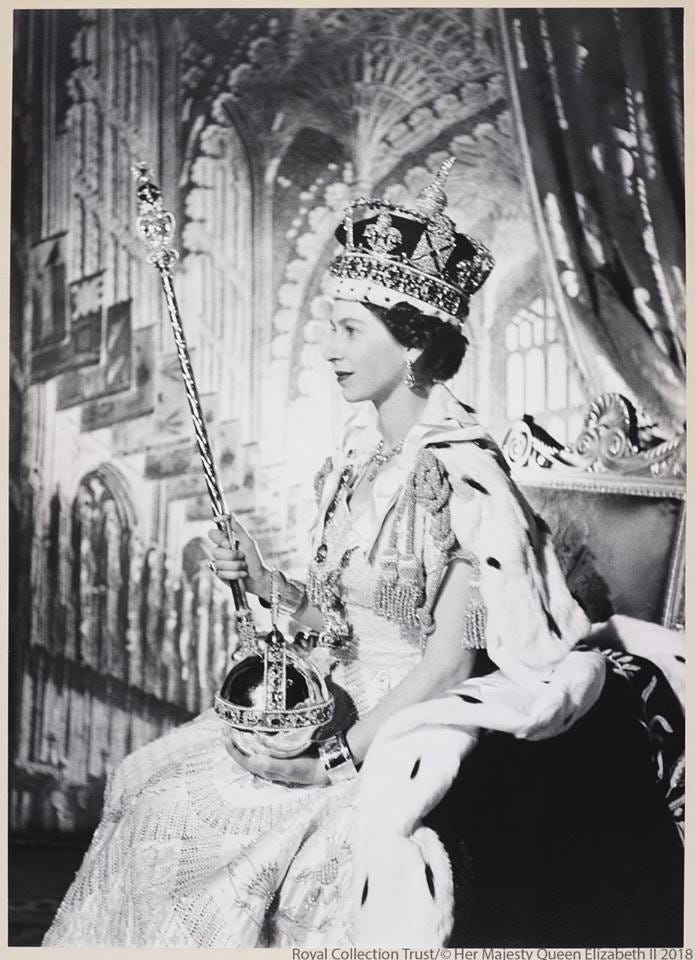 Today marks the 65th Anniversary of the Coronation of Queen Elizabeth II. On 2nd June 1953, Her Majesty became the 39th Sovereign to be crowned at Westminster Abbey, where every Coronation since 1066 has taken place.
Did you know that The Queen was crowned in St Edward's Chair? It was made in 1300 for Edward I and has been used at every Coronation since.
For more facts about The Coronation go here: 50 Facts About The Queen's Coronation
Source: The Royal Family
God save The Queen! Long may she live, in peace and plenty.
Her Majesty, Queen Elizabeth II, is the longest-serving Monarch in British history, and one for whom I have a great deal of respect and affection. What will come of England, when she eventually goes – as all mortals must, soon or late – to her eternal home? May that day be long delayed!
A Prayer for the Queen's Majesty. The Book of Common Prayer 1662 (UK).
O LORD, our heavenly Father, the high and mighty, King of kings, Lord of lords, the only Ruler of princes, who dost from thy throne behold all the dwellers upon earth; Most heartily we beseech thee with thy favour to behold our most gracious Sovereign Lady, Queen ELIZABETH; and so replenish her with the grace of thy Holy Spirit, that she may always incline to thy will, and walk in thy way. Endue her plenteously with heavenly gifts; grant her in health and wealth long to live; strengthen her that she may vanquish and overcome all her enemies; and finally, after this life, she may attain everlasting joy and felicity; through Jesus Christ our Lord. Amen.