Theresa May 'would go to war' to defend the sovereignty of Gibraltar
Lord Howard said the British Government will stand by Gibraltar during Brexit talks amid claims of an EU "land grab" for the territory by Spain.
Source: Theresa May 'would go to war' to defend the sovereignty of Gibraltar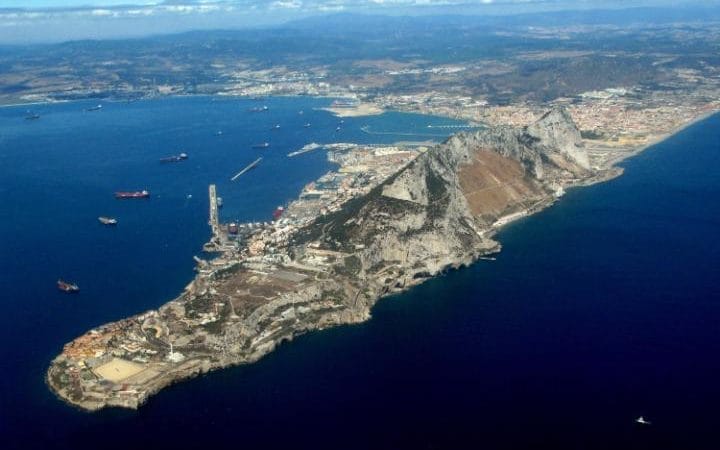 No offense to my Spanish brethren, but – hands off Gibraltar! It's British territory, unless or until its own people decide otherwise.
This morning the Prime Minister told Gibraltar's chief minister that Britain will never allow Spain to take over the peninsula against its will. Sir Michael Fallon, the Defence Secretary, has also pledged to "protect" Gibraltar "all the way".
Speaking to the BBC's Andrew Marr show, Mr Fallon said: "The people of Gibraltar have made it clear that they don't want to live under the sovereignty of Spain. Gibraltar is going to be protected all the way."
Lord Howard told Sky News' Sophy Ridge on Sunday programme: "There is no question whatever that our Government will stand by Gibraltar.
"35 years ago this week another woman Prime Minister sent a task force half way across the World to defend the freedom of another small group of British people against another Spanish-speaking country.
"I am absolutely certain our current Prime Minister will show the same resolve in standing by the people of Gibraltar."
We do not need any more brother-wars in Europe! The great threat is from outside; as J.R.R. Tolkien put it in The Lord of the Rings, "The laughter of Mordor will be our only reward if we quarrel." I hope and trust that Spain, and the rest of the EU, would not be foolish enough to let it get to that point. But if they do:
[embed]https://youtu.be/CZpvICy5c6w[/embed]
Supposing we should meet with some Spaniards by the way, Ten thousand to one we will show them British play! With our swords and with our cutlasses we'll fight until we die, Before that they shall come and drink old England dry. Aye dry, aye dry, me boys, aye dry, Before that they should come and drink old England dry!
---
If you liked this post, or found it interesting or helpful, please consider supporting me on Patreon. Thank you very much in advance!