The Ten Points of Tolkien's Politics - The Imaginative Conservative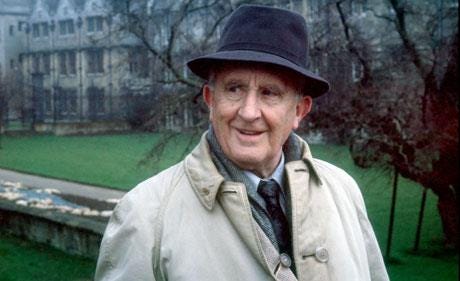 J.R.R. Tolkien despised politics. It is, however, a natural question for someone to ask about his views here, as we live in a highly politicized age. So, what do we know about the great man's politics? (essay by Bradley Birzer)
Source: The Ten Points of Tolkien's Politics - The Imaginative Conservative
Resolutely apolitical in his personal habits, there are nonetheless things that can be said about Tolkien's political philosophy. Some particular points of interest, with respect to this blog:
"Tolkien referred to himself in his letters as an anarchist of the non-violent variety. Almost certainly, Tolkien's anarchism is neither [modern anarcho-capitalism nor anarcho-socialism]. Given his writings on the Shire, in particular, Tolkien almost certainly meant this in the sense that he was a Catholic and, therefore, that he believed in subsidiarity – that is the principle that power should reside at the most immediate level possible.
"... in the same letter that Tolkien called himself an anarchist, philosophically understood, he also argued that he would support an unconstitutional monarchy. Puzzling, to be sure. But, again, given Tolkien's writings regarding Middle-earth, and especially on Aragorn, Tolkien almost certainly meant that a king should be bound by his oath to his people and, especially to Christ. Philosophically, Tolkien would have identified with St. Thomas Aquinas, especially in the great saint's letter On Kingship. For Aquinas, the only true king was the king who behaved as would Christ, willing to sacrifice himself for love."
Being somewhat of a philosophical anarcho-monarchist, myself, this makes perfect sense to me! As the great man put it, in "Fellowship of the Ring," the section on "The Ordering of the Shire":
"There remained, of course, the ancient tradition concerning the high king at Fornost, or Norbury as they called it, away north of the Shire. But there had been no king for nearly a thousand years, and even the ruins of Kings' Norbury were covered with grass. Yet the Hobbits still said of wild folk and wicked things (such as trolls) that they had not heard of the king. For they attributed to the king of old all their essential laws; and usually they kept the laws of free will, because they were The Rules (as they said), both ancient and just."
I especially love this concluding quote, by Tolkien himself:
"I look East, West, North, South, and I do not see Sauron. But I see that Saruman has many descendants. We Hobbits have against them no magic weapons. Yet, my gentle hobbits, I give you this toast: To the Hobbits. May they outlast the Sarumans and see spring again in the trees."