The speech they're trying to hide: President Trump's stellar UN speech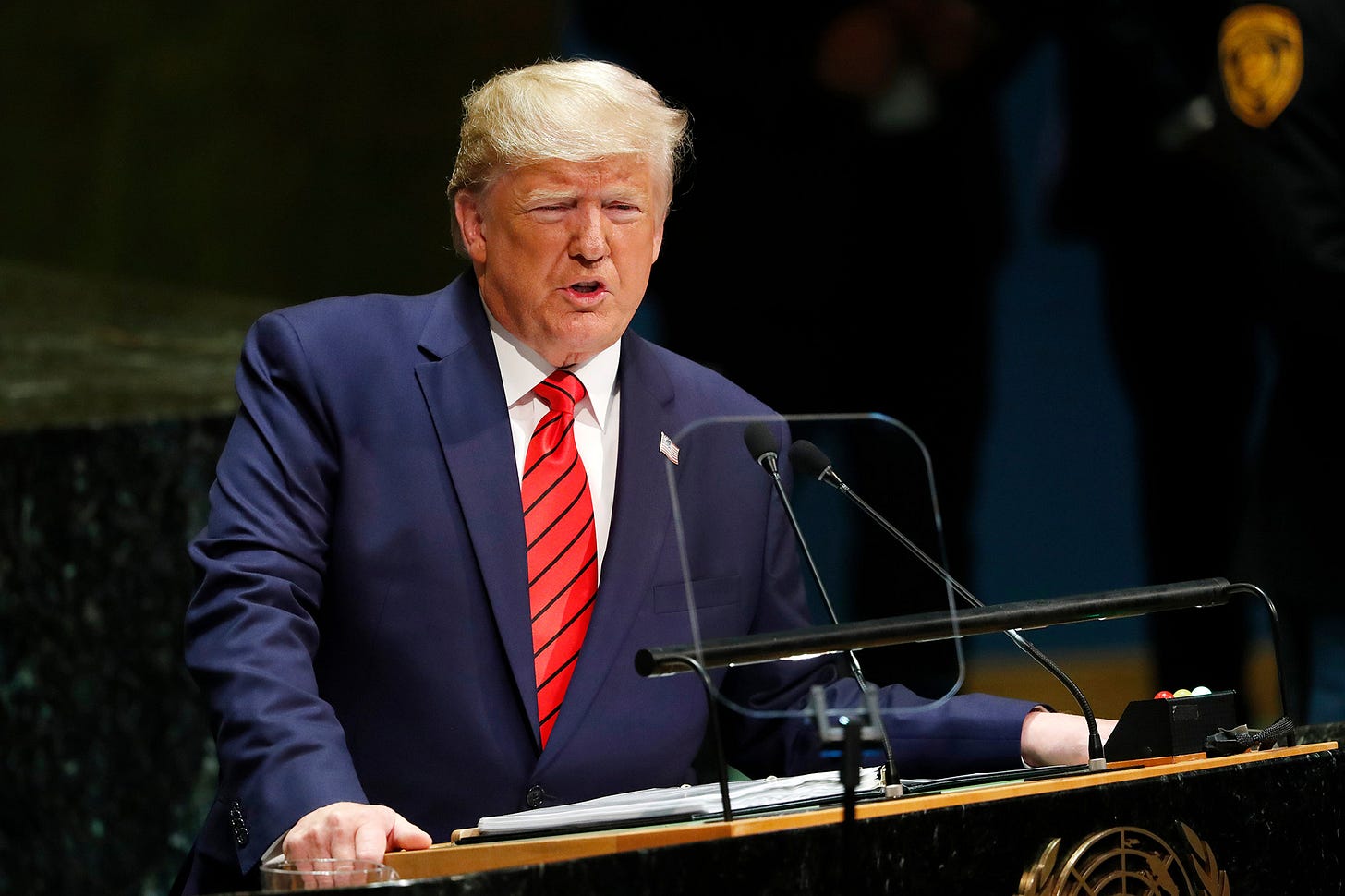 Source: The speech they're trying to hide: President Trump's stellar UN speech | American Thinker
I apologize, I have been remiss in posting here of late. Been rather busy! I've got a backlog of links I want to put up, when I have the chance. For now, though, here's this:
"If you want freedom, take pride in your country. If you want democracy, hold onto your sovereignty. And if you want peace, love your nation. Wise leaders always put the good of their own people and their own country first. The future does not belong to globalists. The future belongs to patriots. The future belongs to sovereign and independent nations who protect their citizens, respect their neighbors, and honor the differences that make each country special and unique... Globalism exerted a religious pull over past leaders, causing them to ignore their own national interests. Those days are over."
— President Trump, in his third address to the U.N. General Assembly on Tuesday, September 24th, 2019. He went on to add,
"Love of our nations makes the world better for all nations. So, to all the leaders here today, join us in the most fulfilling mission a person could have. The most profound contribution anyone can make — lift up your nations, cherish your culture, honor your histories, treasure your citizens. Make your countries strong and prosperous and righteous. Honor the dignity of your people and nothing will be outside of your reach."
Full video of the speech:
[embed]https://youtu.be/eICiLRykTFg[/embed]
Refreshing words, from the President!