The Red Hen, The Murder of Southern Hospitality and The Spirit of Destruction | The Stream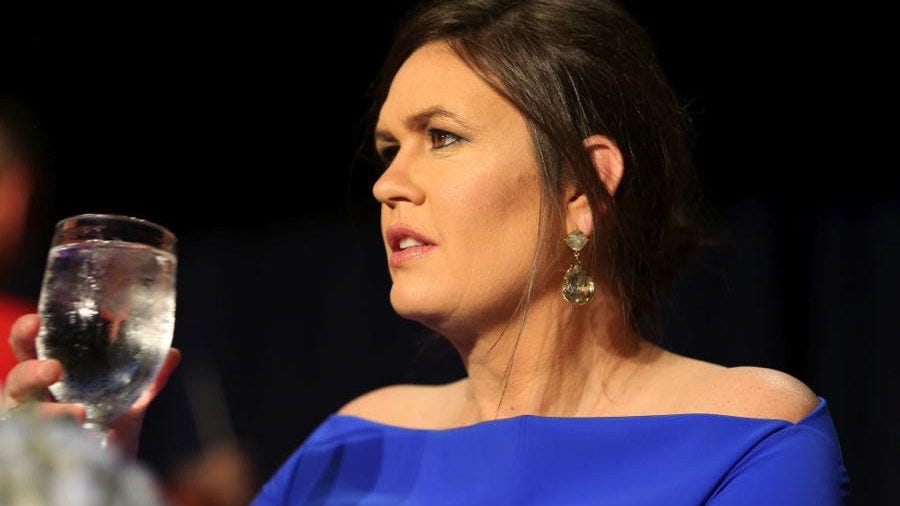 What happened to Sarah Sanders Friday night [June 22nd] at the Red Hen in Lexington, Virginia is an abomination.
Source: The Red Hen, The Murder of Southern Hospitality and The Spirit of Destruction | The Stream
Most of us, I suspect, have heard of this incident, and I have commented on it elsewhere. My issue with the episode – aside from the rudeness, which, granted, was extreme – is the hypocrisy. I do believe that a business has or should have the right to refuse service to anyone, at any time, for any reason, or no reason at all.
(But the time to make that decision is before you have begun to serve them; kicking them out in the middle of dinner, unless for disruptive behavior, is extraordinarily unjust, mean-spirited, and inappropriate, in my book.)
But what really gets my goat is that this is seen as acceptable, even praiseworthy, by some or many Democrats, while at the same time, a Christian baker who politely declines to craft a special cake for a same-sex wedding – even offering to help the parties find someone who doesn't share his moral compunctions – is excoriated by the Left-wing establishment. And don't even get me started on Maxine Waters...
That, however, brings us squarely back to that pesky issue of civility, or as this article names it – appropriately – hospitality. Don't want to serve someone? Fine, don't: but politely turn them away at the door, don't wait until they've ordered and are eating before you kick them out. Once you have welcomed them into your establishment, no less than if it were your home, they are your guest, and deserve to be treated as such, unless they do something egregious.
This goes (as does Southern hospitality in general) all the way back to the ancient Celts, who believed that even an enemy could not justly be attacked, once he had been afforded guest-right within one's hall. So long as he behaved himself, a guest was sacrosanct – and sometime even boorish behavior was tolerated, so long as the person was a guest. This is the tradition, and reasonable expectation, that was turned on its head by the owner of The Red Hen, one that goes back literally millennia. No wonder many people are up-in-arms about it!
It would be as if the aforementioned Christian baker had started working on the cake, and then, half-way through, decided, "Y'know, I don't think I should be doing this. I'm going to stop, and tell them to go somewhere else."
Worse, even, because traditionally, an inn, tavern, or by extension, restaurant, has been seen as a "house," and those served are "guests," in a way that customers at an ordinary business are not. Again, the owner should be free to decide who he or she lets into his or her house, but once guest-right has been granted, they should be treated like the guests they are.
Unfortunately, as this article points out, this is part of a larger problem, a larger societal malaise. Civility, courtesy, and the traditions which mandate and enforce them, are out of vogue with a dismayingly large percentage of the population, these days. Iconoclasm, and destruction of traditional norms and mores, is becoming the "new normal," among too many segments of our present society.
But of course, actions have consequences; and while some folks may have applauded the actions of Stephanie Wilkinson, the owner and a transplanted New Yorker (surprise, surprise... a Yankee, or perhaps one ought to say, a "damned Yankee"), many others did not – and that includes other businesses in town, who realized the damage this has done to the image and reputation of Lexington, Virginia, itself. As the article puts it,
"If you come across I-40, then head north for several hours on I-81, Lexington is a natural place to stop, but not necessary. How many will now drive on by, worried that their presence is not welcome? 'That's the place that wouldn't serve Sarah Sanders.'"
GOP Congressional candidate Ben Cline quickly tweeted,
"On behalf of my hometown of Lexington, I want to apologize for the rudeness of one liberal New York transplant (who also happens to be Meryl Streep's cousin). We hope you will come back and enjoy our area's true southern hospitality,"
while Historic Downtown Lexington's Facebook page pleaded,
"We do not condone the actions of Stephanie Wilkinson, owner of the Red Hen Restaurant and Director of Main Street Lexington.
"The negative impact and nasty backlash towards our little community is downright appalling.
"Please do not condemn our town for one persons actions.
"To The People, Mr. President Trump & Secretary Sarah Sanders we sincerely apologize for the poor behavior and decision of ONE PERSON!"
In a fine example of democracy and free enterprise working the way it should, Ms Wilkinson was voted out as director of Main Street Lexington, and The Red Hen itself was closed for ten days, although it reopened yesterday – unsurprisingly, to both protests and defenders. Its ultimate disposition remains in doubt. But this controversy is a symptom of a larger disease, one battle in a larger war.
That war is, as I have pointed out in more than one post on this blog, a war against Western civilization itself, and the norms and values that underpin it. Here in the U.S., the most recent outbreak of hostilities began with attacks on the Confederate flag, moved on to renaming streets, parks, and schools, then to removing monuments linked to the Confederacy.
But the War Between the States was only low-hanging fruit; soon protesters were attacking monuments to people who had nothing to do with the Confederacy, including Andrew Jackson, Teddy Roosevelt, Francis Scott Key – even Washington and Jefferson. And since his election, they have been going after not only President Trump but, now, anyone associated with him.
Anyone who thinks that this was about the Confederacy, or slavery, or anyone who think it's merely about the President, is sadly deluded. This is, as one Facebook friend of mine has phrased it, a slow-moving Kristallnacht against our nation, and against Western civilization / Christendom itself. As the linked article aptly notes,
The spirit that has been unleashed on this nation is one of destruction. It has but one goal. Remove Trump from office? No. You're deluded if you think it stops there. He's just one chunk of flesh and blood. The goal is to consume in fire. To consume common decency, to consume friendships, to consume civil discourse, to consume any hopes of compromise and problem solving, to consume our nation.
It must be resisted, as the article again states, "with fervent prayer and determined voices." Indeed! Let us do so.
---
Do you appreciate and/or enjoy these posts, and want to support The Anglophilic Anglican in my defense of Western Christendom, and enjoyment of Western culture and civilization?
Then please consider supporting me on Patreon!
Many thanks in advance.