The Glories of the West: Chapel of St. Hubert, Château d'Amboise, France
Source: Viaggiando nella Bellezza • 5 May 2019 • Amboise, France (photo by Discovering France) — at Saint Hubert Chapel
The Chapel of Saint Hubert, in the Château d'Amboise, the grand 15th-century residence of King Charles VIII (Amboise is a town in central France's Loire Valley).
The Chapel is best known as the burial place of Leonardo da Vinci; but despite my respect for that amazing Renaissance man, I am more interested in its patronage, since St. Hubert (Hubertus of Liège) is a great favorite of mine and somewhat of a personal patron, given his connection with both hunting and conservation – two of my major interests, for many years!
The traditional commemoration of St. Hubert is November 3rd, but I'm likely to lose or forget about this link, by then...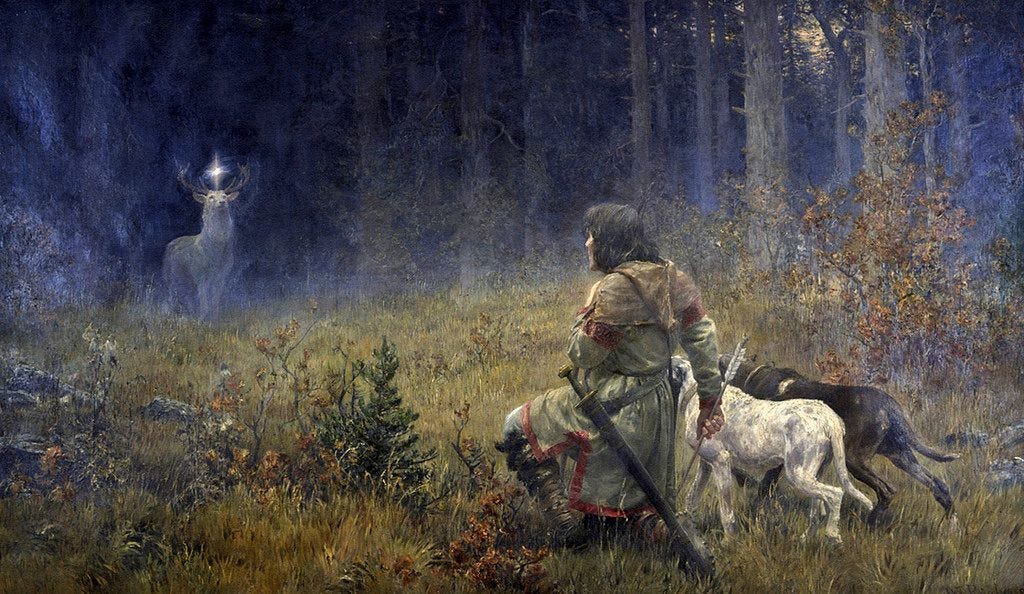 Above image: Wilhelm Carl Räuber (German painter) 1849-1926 Die Vision des hl. Hubertus (Vision of St. Hubert)