'The Church of England is dying', warns former Queen's Chaplain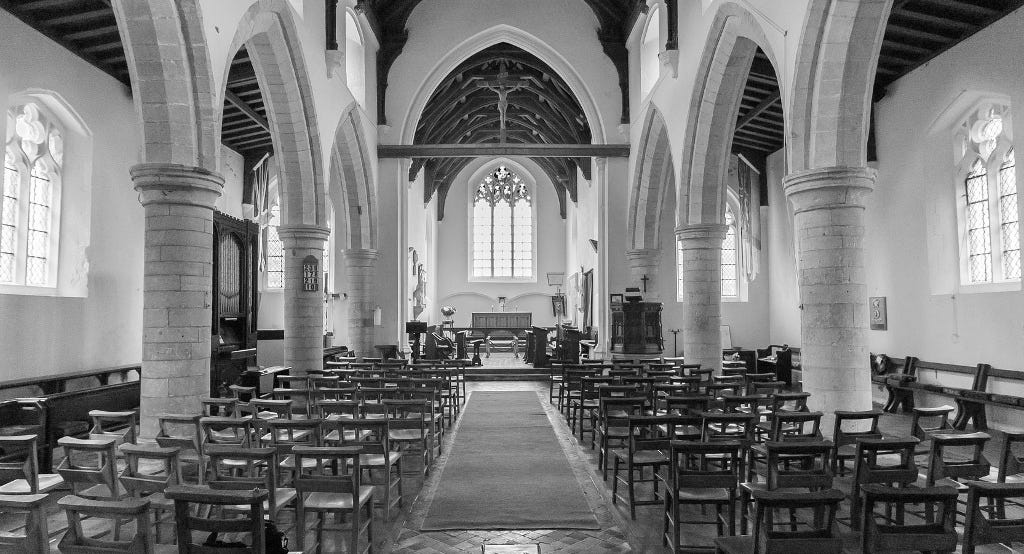 "I'm not sure I see much point in a church that just wants to be accepted as a sort of not too irritating chaplain to a secular and hedonistic culture."
Source: 'The Church of England is dying', warns former Queen's Chaplain - The Conservative Woman
"The monarchy faces difficulties as it prepares for the coronation of Prince Charles at the sad moment when our present Queen dies. Secularism will try to rubbish the highly potent Christian content of the coronation; and Islam is likely to claim that it wants to be recognised within it in some way... So we face a struggle for the integrity of Christianity provoked by the issues that a Christian coronation ceremony brings up in a so-called multicultural Britain. I can see why the monarchy's advisers are anxious about how to play the future. In my view you gain nothing by watering down Christianity. It's wrong in principle and foolish in practice. It's like paying Danegeld—and look what that achieved."
O, how the mighty have fallen! He is right, of course. I can think of a whole list of Kings and Archbishops of Canterbury who must be looking down from heaven with dismay, by this time...
Still, God is in charge of history, and his time is not our time – "My ways are not your ways, nor your thoughts, my thoughts, saith the Lord." The Iberian Peninsula was a Muslim caliphate for 700 years before the final success of the Reconquista. I may not live to see Britain and Europe restored, if they fall the rest of the way down the slope they're sliding down currently, but I can hope and pray that it will happen, someday!