The Anglophilic Anglican on Brexit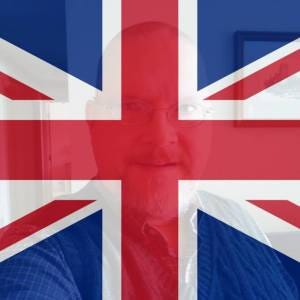 Yes, that's me behind that Union Jack overlay!
With respect to "Brexit," it's not my place to suggest a particular course of action to my British friends; I'm just an American of British ancestry and Anglophilic inclination watching this struggle from afar. (With, it must be said, acute interest, given that background!)
But for what little my opinion may be worth, it seems to me that the choice is very clear-cut: do you want to remain British, or do you want to become some new and nebulous thing called "European," in the EU sense? (Obviously Britain is and will remain part of Europe in a geophysical and historical-cultural sense, I don't think anyone's arguing that point.)
If you want to become "European," then vote "Remain." If you want to stay British, vote "LEAVE." There is certainly no shadow of a doubt in my mind what I'd do, if I were a Briton... there! I gave it away.
*whistles a few bars of "Rule Britannia," and returns to my vantage-point on the sidelines*