The Anglophilic Anglican is creating a defense of Western Christendom | Patreon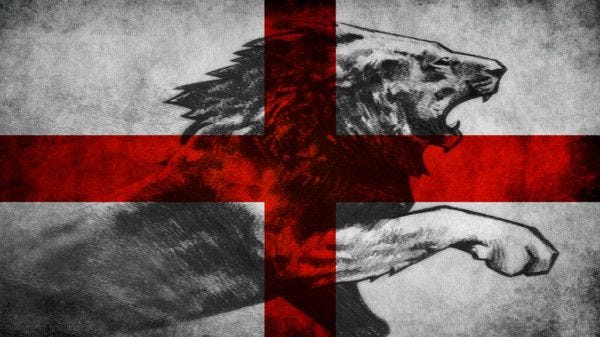 Source: The Anglophilic Anglican is creating a defense of Western Christendom | Patreon
We live in a challenging time in history, one in which traditional Western and Christian values are under attack from a multitude of sources, including but not limited to militant Islam, militant atheism, and – perhaps even more concerning – widespread apathy and denial.
The Anglophilic Anglican is a blog and social-media project based in the United States but pro-British and pro-European in orientation, which seeks to promote and defend traditional Western and Christian values through original commentary and sharing of relevant content on my blog and various social media platforms [currently working on a YouTube channel, and other venues may be developed as time, money, and energy allows]. Your patronage enables me to devote less time and effort to mere subsistence, and more time and effort to this campaign, this task, this sacred duty!
If you find this blog and its content to be interesting, inspiring, enjoyable, or in any other way helpful, please consider supporting The Anglophilic Anglican (both the blog and its author) via Patreon.
Any amount is greatly appreciated: as indicated above, the less time and effort I have to spend pursuing subsistence income, the more time and effort I have available to defend the ideals and values of Western and Christian civilization against those who are attacking them, and to inspire others to take up the fight.
As well, of course, as to share interesting and relevant content and commentary on a wide range of topics closely or loosely related to things English / British, Anglican, or traditional (whether European or American). This blog has always had a fairly wide-ranging scope, and that will not cease to be the case, despite my decision to focus on culture and heritage defense.
I leave you with two thoughts – neither original, but both of them cogent and apposite: "We must stand together or we shall surely fall separately," and "Good things are easily destroyed, but not easily created." Let's make sure we're on the creative side of history!
I thank you very much in advance for your kind and generous patronage.
Yours in service to our common heritage and ideals,
The Anglophilic Anglican