Sweden's "Civil War": National Police Chief pleads, "Help us, help us!" | Geller Report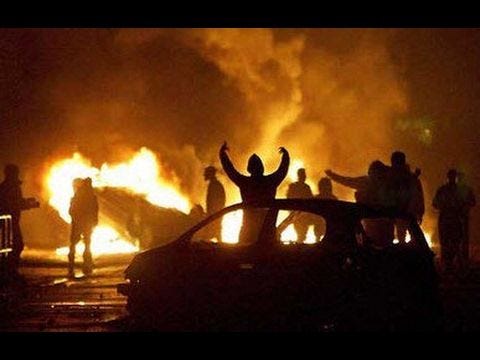 Source: Sweden CIVIL WAR: National Police Chief, "HELP US, HELP US!" - Geller Report
"The government does not seem to understand that it has lost control. There is a point where you can no longer stop a situation's development. I do not know if Sweden has reached this point when it comes to [the consequences of] immigration, but I fear we are drawing close. If we right here and now take a clear and powerful action – including stopping immigration and the political promotion of multiculturalism – we might with some difficulty be able to save Sweden."
– Johan Patrik Engellau, research expert on destabilized countries
I am appalled at what is going on in Sweden, but I am not sure they need outside help as much as they need to re-embrace their Viking spirit and heritage. Mr. Engellau may be right that this is the end for the "decent and egalitarian Sweden we have known up to now," but that may not be a bad thing. There is such a thing as being too decent and egalitarian, and Sweden is reaping the bitter fruit of that fact, currently!
I have some (albeit not much) Swedish blood, too, so I have some skin in this game. These are among my ancestors, and they are the descendants of those who became the Kievan Rus, founding both Russia and Ukraine, and who formed the core of the Varangian Guard. How would those ancestors like what is happening now – and what would they suggest that today's Swedes do about it? I don't know, but I can imagine!
Sweden may indeed need some external assistance to regain control in the short-term. But if they do not wake up and re-Viking-ize themselves, and soon, I'm not sure any amount of outside assistance will do much good, long-term. Sweden needs to become Sweden once again! But that could be said about much of Europe, currently.