Sullen, Lonely, and Unfriendly in the UK | The American Conservative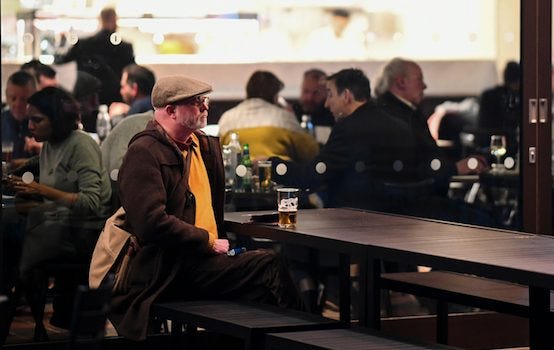 Our writer returns to his native country only to find Britain in worse shape than America.
Source: Sullen, Lonely, and Unfriendly in the UK | The American Conservative
"America may be seething with indignation, judging by most of its popular commentary, but I'll take it over the prevailing mood I encountered back in Britain. People there seemed so damn miserable and defeated.
"I love my family and fantastic British friends; I love quirky British ways, bus drivers who call you "duck" or "sausage" as you get on, the country's pub culture, the conversational nuance, the irreverence, the train journeys through verdant valleys, the lapwings diving over a farmer's ploughed field.
"There's no country like it, and I will forever be awed by what this small isle and its adventurous people have achieved. But too often during my recent visit, the atmosphere felt genuinely suffocating, leaving me pining for the reprieve of the American alternative."
Sad. More sad than I can say. Heart-breaking, in fact.
Worth a read, though, however disheartending. If only as a cautionary tale.
One specific point deserves mention, I think: the loneliness. As the author of this piece, James Jeffrey, comments,
"The British, especially the English contingent, have always been reticent and prone to public insularity. But traditionally these habits have been mitigated by the communal spirit engendered by the local pub, the church, and the family network.
"Such purveyors of kinship, however, are fraying in the face of the combined effects of the Internet, social media, secularization, and changing marital and childrearing habits. These modern trends are affecting everyone, admittedly. But I fear that the British, because of their particular cultural attitudes and mores, are particularly vulnerable."
I wonder what Tolkien and Lewis would think, if they were alive today? I do not know, of course, but I suspect they would be even more heartbroken than I am – and likely angry, too.
I hope and pray Britain comes through this, and out the other side stronger and greater than ever. But it's agonizing to watch what's happening, there, these days, for someone like me – an Anglophile, and the son of Anglophiles. "Rule, Britannia"...? I pray that Britannia survives!