Strasbourg shooting: Police appeal to find Chérif Chekatt - BBC News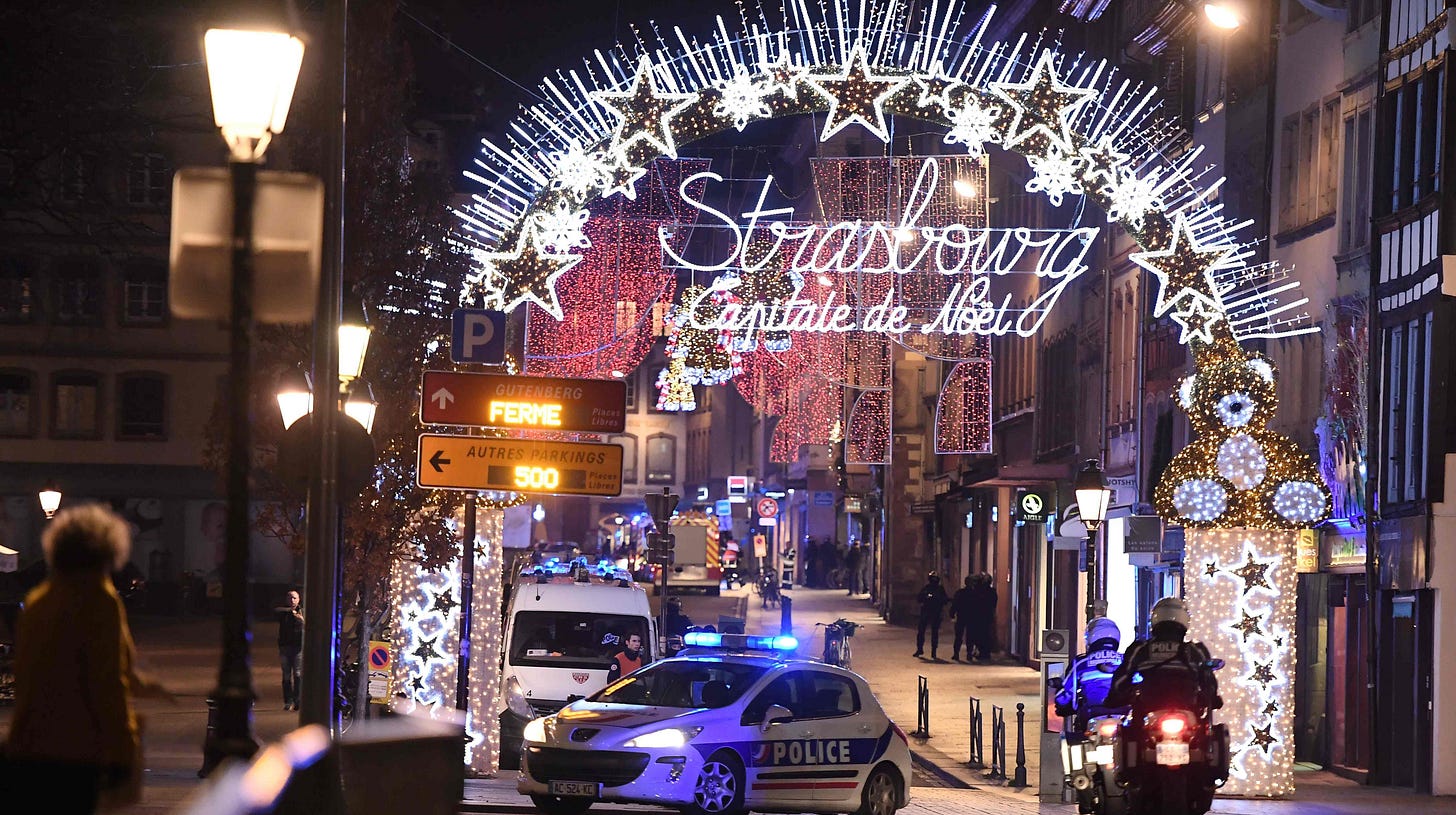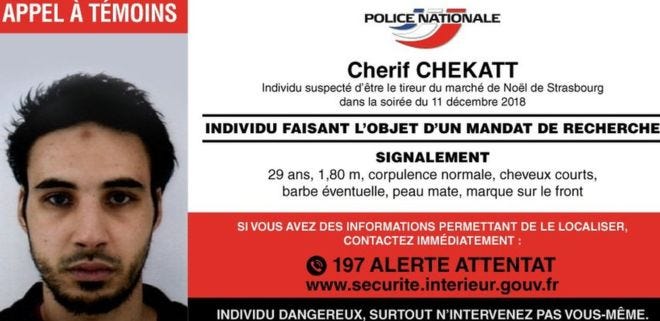 Source: Strasbourg shooting: Police appeal to find Chérif Chekatt - BBC News
According to the BBC,
"French police have issued a call for help to find the man suspected of opening fire near a Christmas market in Strasbourg. Hundreds of police, soldiers and border agents on both sides of the Franco-German border are trying to find Chérif Chekatt, 29.
"Two people died and 13 were injured in the gun attack in the eastern French city on Tuesday evening. The gunman shouted 'Allahu Akbar' ('God is greatest') as he opened fire.
"Chérif Chekatt was already known to the French authorities as someone who had been radicalised into following an extreme form of Islam while in prison for crimes including robbery."
Charles Martel, where are you...???