Shrove Tuesday pancake races alive and well across the Diocese of Leeds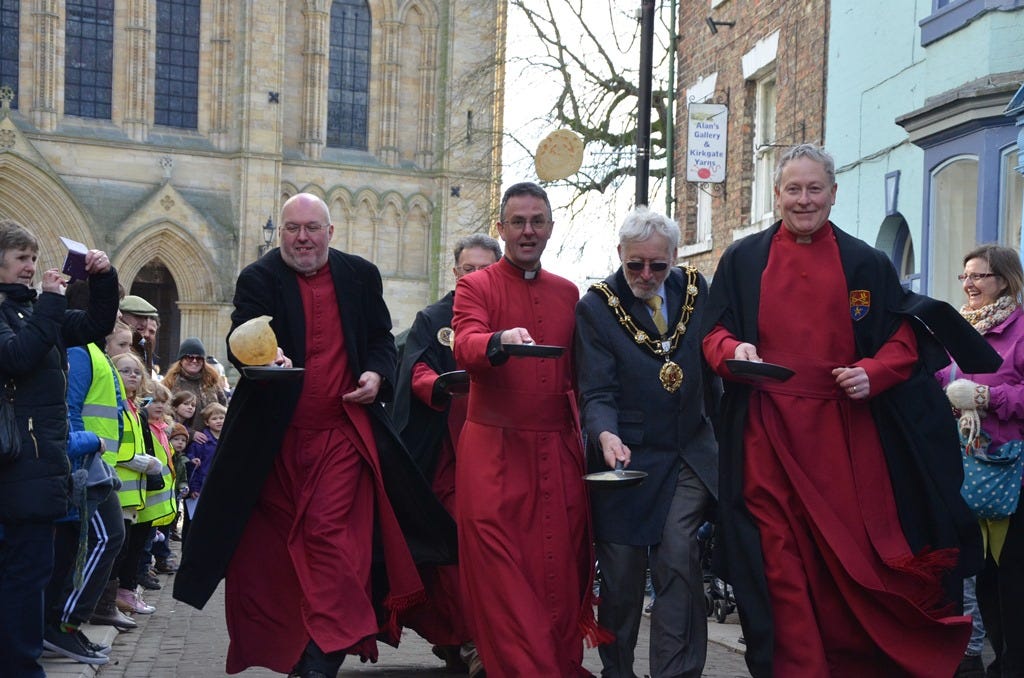 Source: Shrove Tuesday pancake races alive and well across the Diocese of Leeds
Apparently there are some places in England that are keeping the tradition of Shrove Tuesday pancake races alive (although this is from 2015)!
"Pancake racing has been taking place this Shrove Tuesday... on streets across the diocese from village churches to Minsters and Cathedrals. It was the first experience of the traditional Ripon Shrove Tuesday Pancake races for the Dean, the Very Revd John Dobson, pictured below with a team of Cathedral staff racing along Kirkgate – including Canon Paul Greenwell, Verger Philip Bustard, Head verger Colin Belsey (right) and the Mayor of Ripon, Cllr Mick Stanley."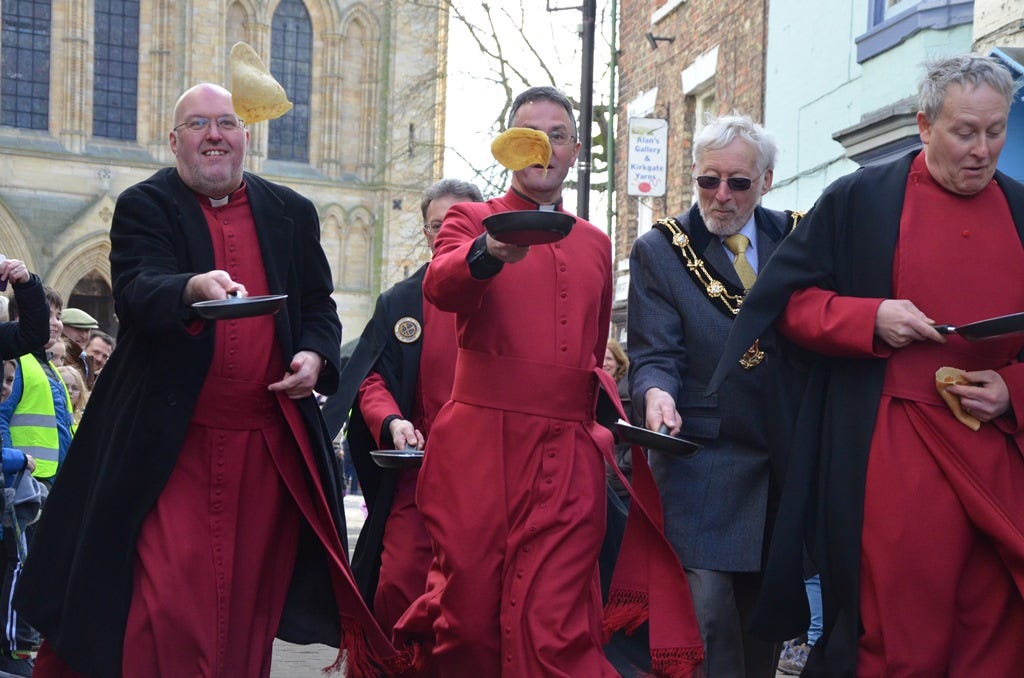 Why pancakes, and why races? According to the Diocese of Leeds' website,
"Shrove Tuesday is part of the Christian calendar marking the eve of Lent (40 days of fasting and prayers before Easter ). It was historically held so people could use up their supplies from the pantry before Lent began on Ash Wednesday. The word shrove comes from the Old English word shrive - to confess one's sins. On Shrove Tuesday people confess their sins and it's believed that pancake races came from women rushing to church before the noon cut-off time, clutching their half-finished pancakes."
The "why pancakes" part I knew, of course; but the "why races" is interesting, even if perhaps apocryphal!