Separation is in the United Methodist DNA | Mitchell Lewis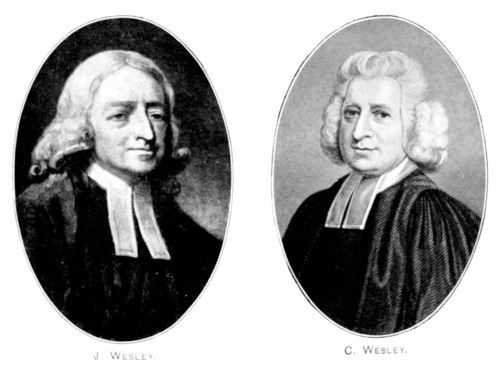 If any act of ecclesiastical separation renders a church invalid, the United Methodist Church is in a world of trouble.
Source: Separation in the United Methodist DNA – Mitchell Lewis
As a former Methodist, baptized by my maternal grandfather who was a Methodist minister, I found this a most interesting essay!
Among other things, I did not know about this:
"In 1784, at the same time John Wesley was performing his irregular ordinations, [newly consecrated Episcopal bishop Samuel] Seabury met with Charles Wesley in London and the two developed a plan by which Seabury would ordain Methodist preachers when he returned to America. John's actions put an end to that."
Again, as I say... interesting!
I also didn't realize quite how much on the outs John's actions put him with Charles. The latter's verses on the subject are rather stinging!
I don't agree with everything in this essay, but it's definitely worth a read, in my opinion.
Follow the link to read the whole thing (Charles' verses included).
---
P.S. There was a time when I would have been thrilled and excited by the prospect of a reunion between the Episcopal Church and the United Methodist Church! But sadly, that time is past. The Episcopal Church is off the rails, and the majority of the UMC seems determined to follow them into the ditch. It's more than a shame. I wonder what my Methodist minister grandfather would have thought of what's going on, these days? I can't imagine he would have been particularly happy.
The Rev. Dr. Carl Wheaton Reamer, my maternal grandfather and an ordained Methodist minister. He left school after the sixth grade to work in the Wheaton Glass Factory in Millville, NJ, to help support his family. Later, he earned what we would now call a GED, and went on to graduate from college, seminary, and to earn the only doctorate in our family so far: a Doctor of Theology (Th.D.) from Rutgers University. A devoted, compassionate, and highly respected pastor, preacher, and family man, who died of cancer when I was nine years old. I have hated that disease with a passion ever since.