Russiagate's 'Core Narrative' Has Always Lacked Actual Evidence | The Nation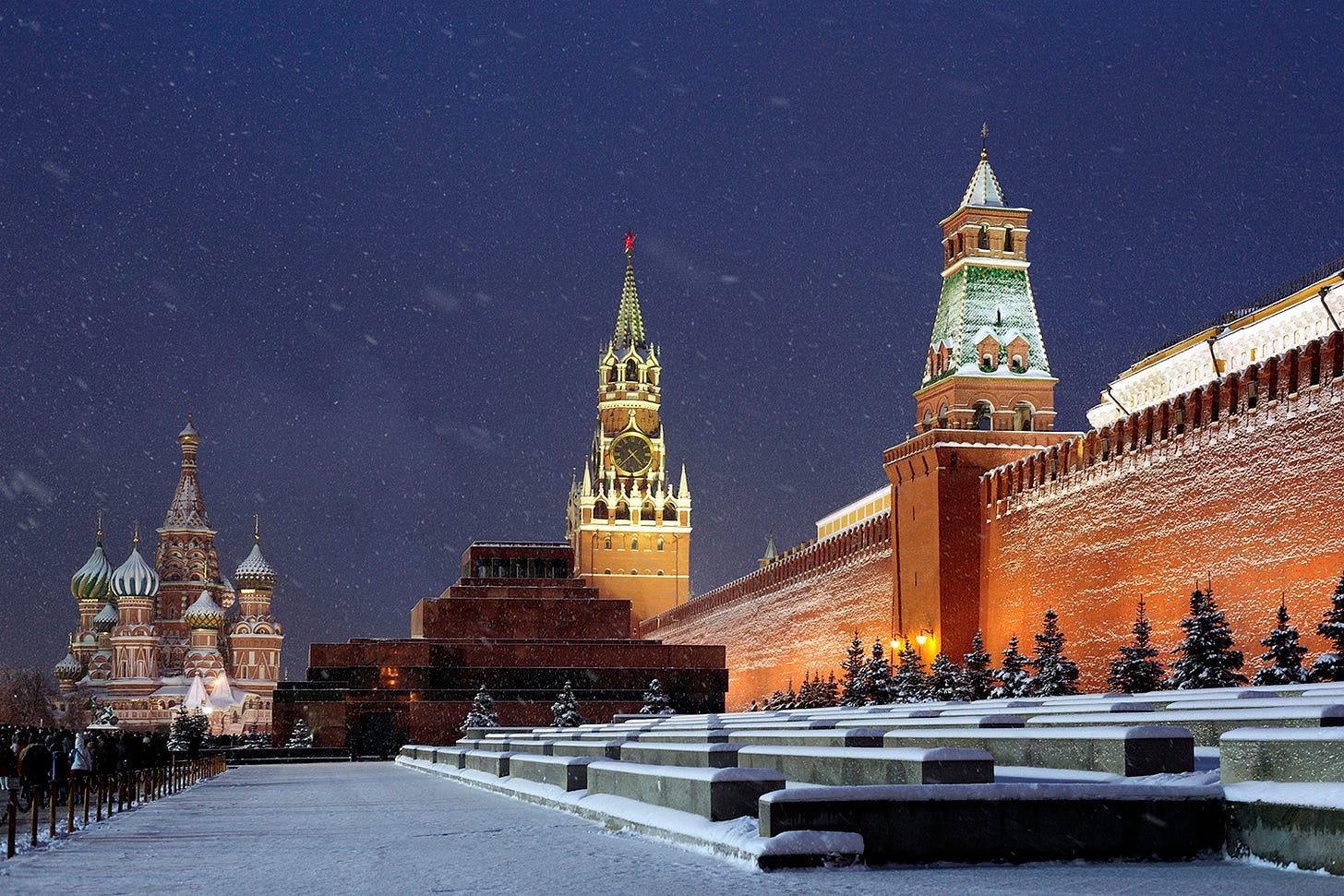 The unprecedented allegation that the Kremlin "attacked America" and "colluded" with its president in order to elect him is based on two documents devoid of facts or logic.
Source: Russiagate's 'Core Narrative' Has Always Lacked Actual Evidence | The Nation
As my late father used to say, "My mind's made up, don't confuse me with the facts!" He, however, was joking. Unfortunately, there's no hint of humor, awareness of irony, or anything other than a deadly earnestness in the Left's verbal opposition to "fake news," even as they use it themselves to feed their favorite narratives.
Case in point: The Nation is hardly a platform for alt-right opinion, yet this article in that venerable magazine of progressive causes and perspectives reports that Stephen F. Cohen, professor emeritus of Russian studies, history, and politics at New York University and Princeton University, and frequent contributor to The Nation,
"reminds listeners that the Russiagate scandal, which first leaked into the media in mid-2016, has already done immense political damage during these two years. It has cast doubt on the legitimacy of this presidency and possibly future ones. It has questioned the authenticity of a popular election and probably future ones, and thus of American democracy itself.
"And with high-level former US officials, influential columnists, and an array of mainstream-media outlets regularly declaring that President Trump is 'a quisling' and 'a Russian agent,' the scandal has greatly diminished his capacity to avoid war with Russia, conceivably nuclear war."
That alone is a horrifying thought, and is worth some serious introspection regarding whether the Democrats' irrational desire resolute determination to take down the President, regardless of the cost, is really worth that cost, in world peace as well as political stability here at home.
Up until quite recently, the U.S. has been justly proud of its tradition of the orderly transfer of power, and the willingness of the party not occupying the White House to take the role of the "loyal opposition" – standing up for its principles and policies, of course, but doing so with honour and dignity, in an awareness that we are all, despite our differences, Americans, and that "politics stops at the waterline."
That reserve seems to be gone, and while today's Democrats – with their bluster about being the "Resistance" (a hard slap in the face to those who have, throughout history, resisted real dictatorships and tyrannies) – are not solely responsible for the shift, they have carried it to new extremes. Meanwhile, the article goes on to note,
"as happened during the McCarthy era, a myriad of official and media 'investigations' have cast an ever-widening net in search of evidence of other 'colluders,' from peripheral Trump 'advisers' and shadowy 'informants' to a Russian prostitute and her pimp in Thailand. After all this time and frenzy,"
it continues,
"substantiated charges and indictments amount to little more than customary financial corruption on the part of the bipartisan top 2 percent and "lying to the FBI," the latter apparently open to interpretation as to what was actually said and perhaps involving entrapment.
"Meanwhile, reputations are slurred, lives ruined, once-respectable media degraded, and public discourse—especially about international affairs, but not only—chilled by self-censorship and growing institutional forms of 'preventing disinformation.'"
Hardly the high-water mark in American political discourse. Furthermore,
"Amid this daily frenzy, it's often forgotten that Russiagate's 'core narrative,' as one of its most devout and prominent promoters terms it, was inspired by, and continues to be based on, two documents, both published in January 2017: an 'Intelligence Community Assessment' and the anti-Trump 'dossier' compiled by a retired UK intelligence officer, Christopher Steele.
"The 'core narrative' of both was, of course, that Putin's Kremlin had intervened in the 2016 presidential election—essentially an 'attack on America'—in order to damage Hillary Clinton's candidacy and abet Trump's.
"At the time, a few critics questioned the authenticity of the ICA and the dossier, but for political and media Russiagaters, they instantly became, and have remained, canons, despite their deficit of facts and logic. Reread today, in light of what is now known, they are examples of the adage 'rubbish in, rubbish out.'
For more details, read the rest of the article. It makes for sobering, or perhaps enraging, reading. If this is what we are becoming, I am not at all happy about it.
This sort of misinformation, manipulation, and blatant witch-hunting on the part of what should be reputable agencies and institutions is far more damaging to America's credibility, values, and indeed system of Constitutional government than any number of arguments over whether the children of adult illegal immigrants should be housed with them or separately – the cause célèbre which seems to be consuming America's talking heads at the moment. Distraction, anyone...?