Review: siggi's Icelandic-style yogurt (skyr)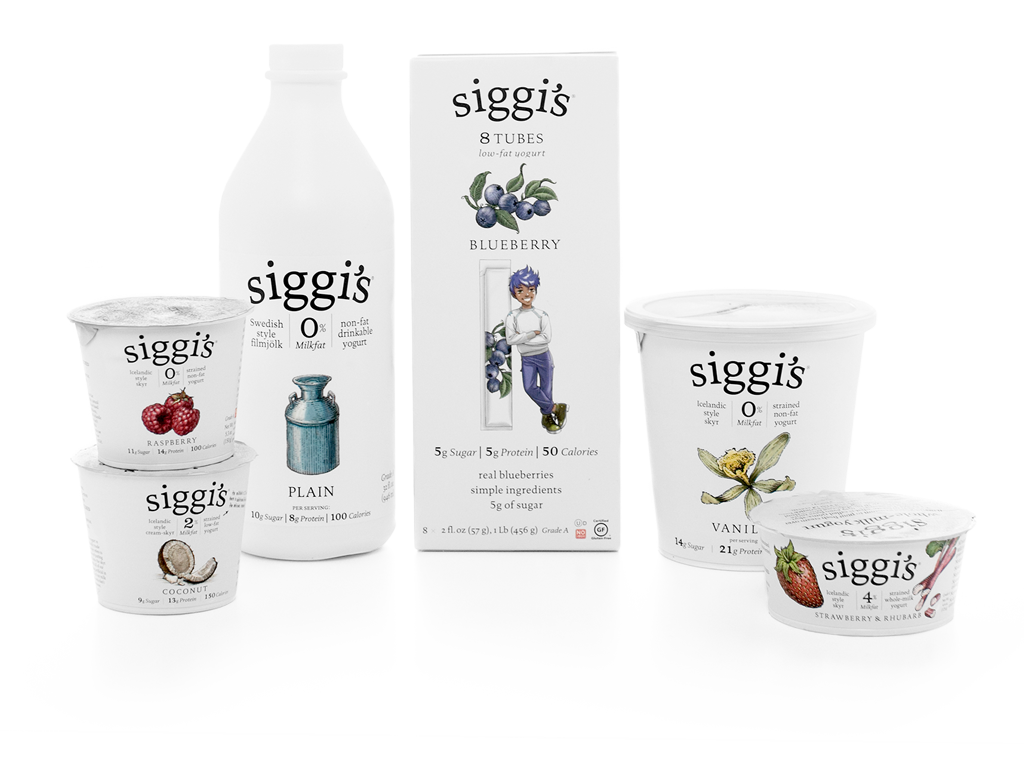 siggi's icelandic-style yogurt uses simple ingredients and not a lot of sugar. it's thick, creamy, rich in protein and packed with probiotic milk cultures.
Source: siggi's Icelandic-style yogurt: skyr - Home
I don't often do product reviews, still less promotions, and it takes a lot to impress me. But if you, like me, think that most of the yogurts in today's marketplace are WAY too sweet (and/or have too many artificial ingredients) – or if you are interested in getting in touch with your Norse heritage through your taste-buds, or both – you might want to consider giving siggi's a try.
Found in the yogurt section (and called "yogurt" in the same way taekwondo is often called "karate"), it is actually Icelandic-style skyr, a close relative to but not identical with yogurt, or (in the case of the drinkable varieties) fil mjolk, also an Icelandic specialty.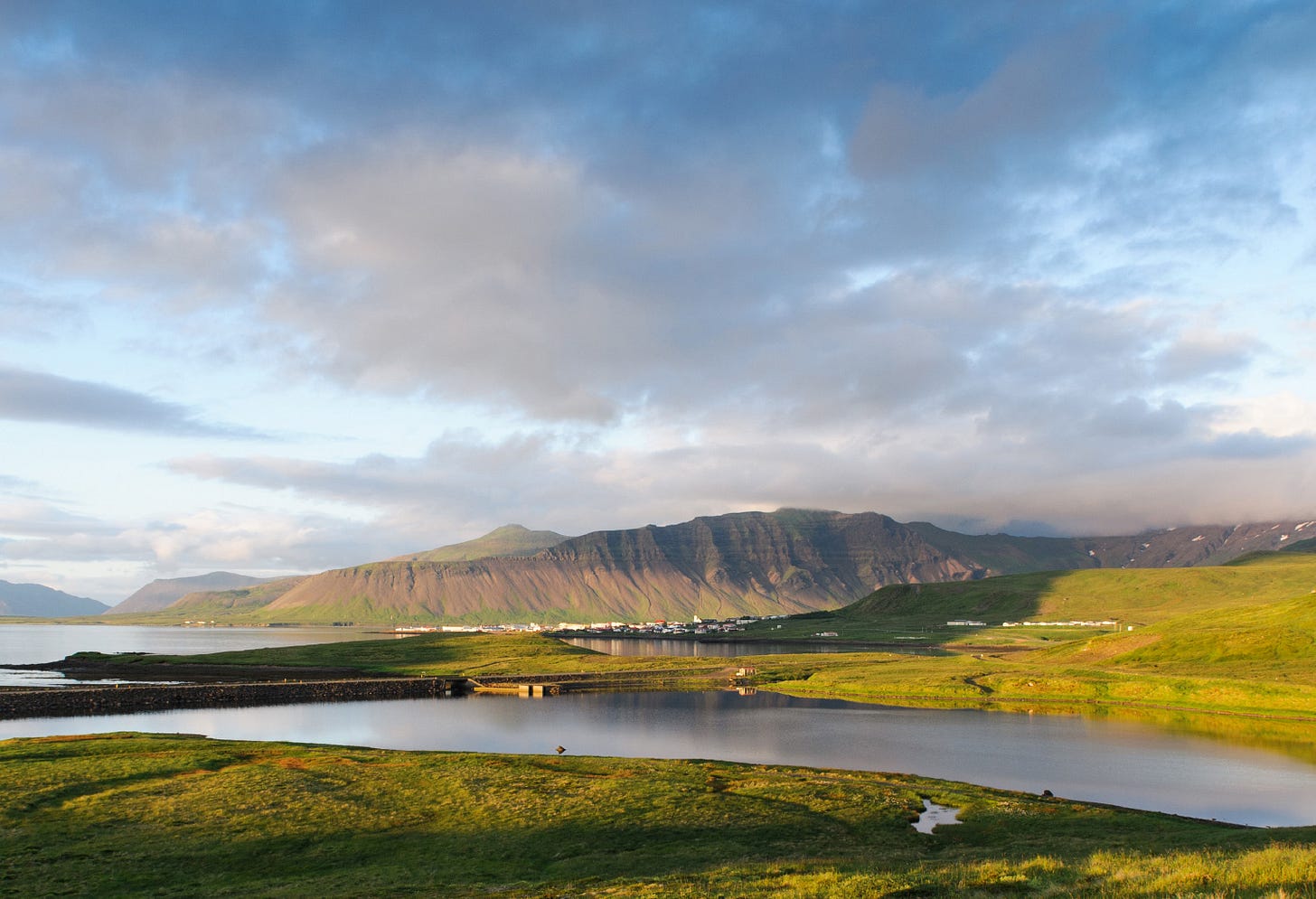 In addition to the flavor and lack of excessive sweetness, what gets me excited about siggi's is the short ingredient list, with all-natural ingredients that our grandparents would recognize as food!
For example, the blueberry skyr I'm eating as I type this has just these ingredients: pasteurized skim milk, blueberries, cane sugar, fruit pectin, and live active cultures (S. thermophilus, L. delbrueckii subsp. bulgaricus, B. lactis, L. acidophilus, and L. delbruekii subsp. lactis, for those interested – a somewhat different subset from the usual yogurt, which means among other things that it's not as sour to start with). That's it.
I'm not getting any kick-backs for this recommendation, believe me – I wish I were! Just sharing something I've recently found, that I thought others might be interested in. In case anyone's interested, here is some additional info, from the website:
"siggi's [story] begins in 2004, when Siggi Hilfmarsson felt homesick for a staple of his childhood diet, skyr, a thick, creamy, high-protein yogurt from his native Iceland. The yogurts he found on the shelves in the U.S. were much too sweet and artificial for his liking,"
and continues from the wrapper (a light cardboard which can be recycled – as can the plastic tub and foil top – but is not made from recycled paper itself: something I think I am going to suggest to them):
why make your own yogurt?
"I always found the yogurt on the shelves in the U.S. too sweet. I also really missed the thickness of skyr, the yogurt from my home, Iceland, where skyr [proununced "skeer"] is as traditional as apply pie is in the States. I was mad about skyr growing up. So in 2004 I started making my own at home. After some gruesome trial and error, it started to taste quite delicious.
a rather old tradition
"Skyr has been a staple of the Icelandic diet for more than 1,000 years. It is a strained yogurt made from cow's milk. Traditionally, skyr was made from the skim milk after the cream had been floated off to make butter. Like milk, yogurt is mostly water, but with skyr, that water is strained away. In other words, one cup of skyr requires four times more milk than a regular cup of yogurt.
not so much sugar
"At siggi's, we are mindful about how much sugar is in each cup. Our flavored cups have about 8-11g and are sweetened with fruit and a touch of agave nectar or cane sugar [or sometimes honey]. Our plain variety has no added sugar. I would also like to add that we absolutely do not use any artificial sweeteners such as aspartame; I shudder at the mere thought.
we work with nice farmers
"We source our milk from family farms [in upstate New York, and Wisconsin] where the cows are not injected with any kind of hormones. Further we do not use any artificial preservatives or colorings."
So, I like the flavor, but I also like the ethos. The website also includes (along with additional product information) resources on health and wellness, including a section on recipes & cooking, and one on nutrition. I've only started to delve into those. Again, I recommend it, and I'm not getting paid to say that – if it sounds good to you, give it a try!
---
[Pro Tip: If you find that it's not quite sweet enough for you, at first (especially if you're used to the much sweeter American-style flavored yogurts), or if you want to try it for dessert and prefer something sweeter to end your meal, add a touch of raw (turbinado) sugar, honey, or – my favorite – real maple syrup (not the fake "pancake" syrup!) to taste, yourself.]