QOTD from "Throne, Altar, Liberty," with commentary
"We live in an age of idolatry, in which false gods have been substituted for the true God, and counterfeit goods for true goods. Our age has substituted human rights for natural law, equality for justice, and democracy for constitutional government, and we are the worse for each of these substitutions."
Only one of several gems among this collection of "brief thoughts on assorted matters" from the author of "Throne, Altar, Liberty," a self-described "Protestant Christian, patriotic Canadian, and a reactionary High Tory."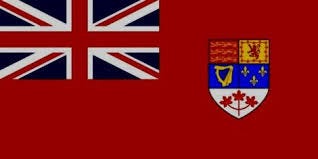 Here's another:
"Political correctness has so rotted the minds of our politicians that Parliament is seriously considering condemning as an irrational fear and prejudice the concerns of those who consider it imprudent to admit large numbers of immigrants or asylum-seekers who adhere to the religion that converted the Arabic peoples at sword point during the life of its founder, conquered the rest of the Middle East within twenty-five years of his death, was invading Christian Europe from both sides by the end of its first century, and has behaved in the exact same way towards Christians, Jews, Hindus, Buddhists, Sikhs and anyone else who had the misfortune to live in proximity to it ever since."
And one more:
Isn't it interesting how those who decry the mixing of religion and politics whenever a conservative evangelical, fundamentalist or traditionalist Catholic or Orthodox leader calls for pornography to be restricted, abortion to be banned, and public morality to be restored to what it was sixty years ago or otherwise expresses a right-of-centre view of public policy seem to have no objections to those wolves in shepherds' clothing who devote all of their pulpit time to preaching the gospel of environmentalism, denouncing the evils of various sorts of prejudice and discrimination, and calling for more immigration and diversity.
And, I would add, seem to have no objection to the importation and accommodation of members of a "religion" — Islam — which is in fact an all-embracing ideology: one which makes explicit its claim to absolute dominance in every sphere of human existence, including not only religion and morality but governance, jurisprudence, military affairs, and even economics.
There is no separation of Church (mosque) and State in Islam, no "render unto Caesar," no "my Kingdom is not of this world." Yet anyone who raises questions about this is "racist," "xenophobic," "Islamophobic." Another dangerously ironic example of the inconsistency, hypocrisy, and irrationality of the current "liberal" Left.
But as the author of "Throne, Altar, Liberty" also points out,
"Liberals, socialists, and neoconservatives are all in favour of high levels of immigration and a lackadaisical approach to border security and the enforcement of immigration law. This is because each sees the immigrants as the means to some selfish end of their own. [Liberals — in the U.S., Democrats] see a voting base that will keep them in power perpetually, [socialists] see a pathway to power in potential voters they can lure away from the [liberals] by offering more government benefits, and the neoconservatives see a supply of cheap labour. All three condemn as 'racist' those who want lower levels of immigration, stricter enforcement of border security and immigration laws, and an immigration policy that is based upon our own country's needs and interests and does not seek to radically transform our country."
It'd almost be funny, if it wasn't so sad.