Preparing for Lent | Full Homely Divinity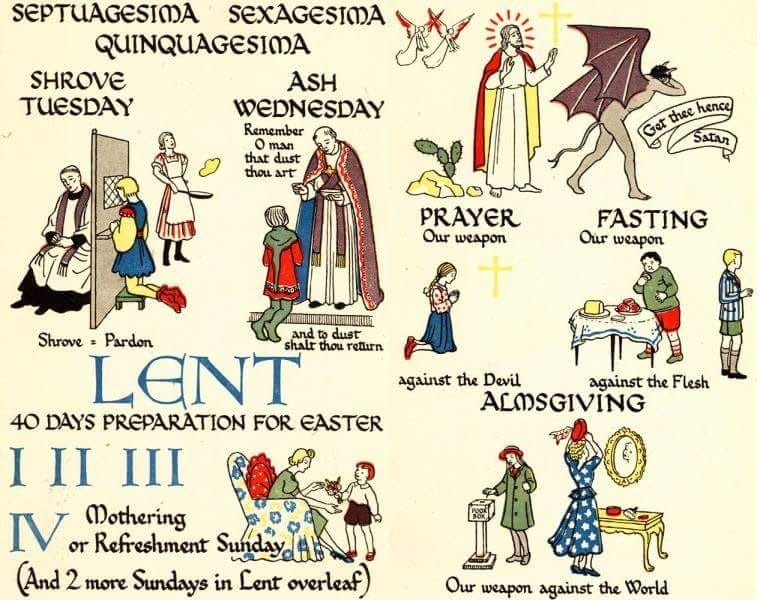 Lent is sometimes referred to as a pilgrimage or a journey. Very few people set out on any kind of journey without packing a bag. What are the things that we need to include in our Lenten luggage?
Source: Preparing for Lent | Full Homely Divinity
Today – Sunday, January 28th – is Septuagesima Sunday, the Third Sunday before Lent, and the First Sunday of Pre-Lent, or as it has traditionally been called in the English (Anglican) tradition, Shrovetide. It is approximately 70 days before Lent.
As this essay accurately asks, "Since Lent is itself a season of preparation, it may seem like overkill to have to prepare for Lent. Yet, how will we take full advantage of the opportunity of Lent if we wait until the last minute to decide how to keep it?" It then goes on to discuss how this season of Pre-Lent can help us to experience a more holy and fruitful Lenten season. Here is but one excerpt:
"Many Christians have a formal rule of life which they observe throughout the year. Their Lenten rule will usually add a few seasonal exercises. For those who do not already have a formal, year-round rule, Lent is a good opportunity to begin one. The purpose of a rule of life is not to set impossibly high standards that might be admirable but are not practical. A rule of life must fit the person.
"A new Christian or someone new to the whole idea of a rule of life will have a more modest rule than an older, more proficient Christian. So, the elements in the invitation above need to be tailored to the maturity of the individual. (A spiritual companion or director can be very helpful here.) A runner might hope someday to run a marathon, but it may take years of training at shorter distances to build the stamina and strength to achieve that goal."
"Holiness of life is the goal of every Christian, but progress towards that goal is a lifelong task, not the accomplishment of a single Lent. At the same time, the basics of a Lenten rule can set a pattern for a lifetime of spiritual growth."
As I have commented so many times, I adjure you to "read, mark, learn, and inwardly digest" the wisdom contained in this essay.
---
Note: the author(s) of Full Homely Divinity are operating out of the milieu of the 1979 Prayer Book, but do not let that dissuade nor frighten you! If there were more people who view that text, as these folks do, from the context of the Anglican tradition as a whole, there would be far fewer issues with it.