Prayers for our Nation, in a Time of Trouble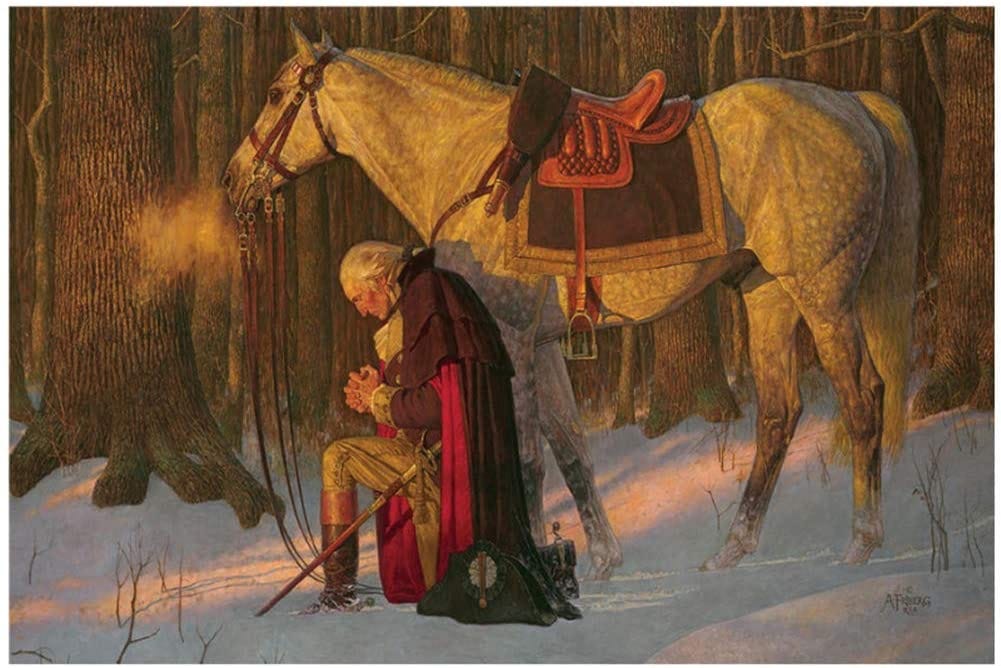 Regardless of which side of the political aisle one makes one's home, I think most would agree that we are in troubled and troublous times here in the U.S., these days. In such times (indeed, always), it is well to remember that our ultimate trust should not be in any human person – "put not your trust in princes, or in any child of earth," as the Holy Scriptures remind us – but in Almighty God, our Heavenly Father, and in His Son, our Lord and Saviour Jesus Christ. Regardless of the outcome of this or any election (as my dear late mother would undoubtedly have reminded me), God is still in charge!
With that in mind, I offer the following prayers from The Book of Common Prayer 1928 (traditional Anglican):
A Prayer for Congress.
MOST gracious God, we humbly beseech thee, as for the people of these United States in general, so especially for their Senate and Representatives in Congress assembled; that thou wouldest be pleased to direct and prosper all their consultations, to the advancement of thy glory, the good of thy Church, and the safety, honour, and welfare of thy people; that all things may be so ordered and settled by their endeavours, upon the best and surest foundations, that peace and happiness, truth and justice, religion and piety, may be established among us for all generations. These and all other necessaries, for them, for us, and for thy whole Church, we humbly beg in the Name and mediation of Jesus Christ, our most blessed Lord and Saviour. Amen.
For Our Country.
ALMIGHTY God, who hast given us this good land for our heritage; We humbly beseech thee that we may always prove ourselves a people mindful of thy favour and glad to do thy will. Bless our land with honourable industry, sound learning, and pure manners. Save us from violence, discord, and confusion; from pride and arrogancy, and from every evil way. Defend our liberties, and fashion into one united people the multitudes brought hither out of many kindreds and tongues. Endue with the spirit of wisdom those to whom in thy Name we entrust the authority of government, that there may be justice and peace at home, and that, through obedience to thy law, we may show forth thy praise among the nations of the earth. In the time of prosperity, fill our hearts with thankfulness, and in the day of trouble, suffer not our trust in thee to fail; all which we ask through Jesus Christ our Lord. Amen.
For the Unity of God's People.
O GOD, the Father of our Lord Jesus Christ, our only Saviour, the Prince of Peace; Give us grace seriously to lay to heart the great dangers we are in by our unhappy divisions. Take away all hatred and prejudice, and whatsoever else may hinder us from godly union, and concord: that as there is but one Body and one Spirit, and one hope of our calling, one Lord, one Faith, one Baptism, one God and Father of us all, so we may be all of one heart and of one soul, united in one holy bond of truth and peace, of faith and charity, and may with one mind and one mouth glorify thee; through Jesus Christ our Lord. Amen.
A Prayer for The President of the United States, and all in Civil Authority.
ALMIGHTY God, whose kingdom is everlasting and power infinite; Have mercy upon this whole land; and so rule the hearts of thy servants THE PRESIDENT OF THE UNITED STATES, The Governor of this State, and all others in authority, that they, knowing whose ministers they are, may above all things seek thy honour and glory; and that we and all the People, duly considering whose authority they bear, may faithfully and obediently honour them, according to thy blessed Word and ordinance; through Jesus Christ our Lord, who with thee and the Holy Ghost liveth and reigneth ever, one God, world without end. Amen.
Or this:
O LORD our Governor, whose glory is in all the world; We commend this nation to thy merciful care, that being guided by thy Providence, we may dwell secure in thy peace. Grant to THE PRESIDENT OF THE UNITED STATES, and to all in Authority, wisdom and strength to know and to do thy will. Fill them with the love of truth and righteousness; and make them ever mindful of their calling to serve this people in thy fear; through Jesus Christ our Lord, who liveth and reigneth with thee and the Holy Ghost, one God, world without end. Amen.
In Time of War and Tumults.
ALMIGHTY God, the supreme Governor of all things, whose power no creature is able to resist, to whom it belongeth justly to punish sinners, and to be merciful to those who truly repent; Save and deliver us, we humbly beseech thee, from the hands of our enemies; that we, being armed with thy defence, may be preserved evermore from all perils, to glorify thee, who art the only giver of all victory; through the merits of thy Son, Jesus Christ our Lord. Amen.
2 Cor. xiii. 14.
THE grace of our Lord Jesus Christ, and the love of God, and the fellowship of the Holy Ghost, be with us all evermore. Amen.
---
Image credit: Arnold Friberg was an American illustrator and painter noted for his religious and patriotic works. He is perhaps best known for his 1975 painting "The Prayer at Valley Forge," a depiction of George Washington in prayer at Valley Forge, as pictured above.