Political Correctness in the History of the South | Intellectual Takeout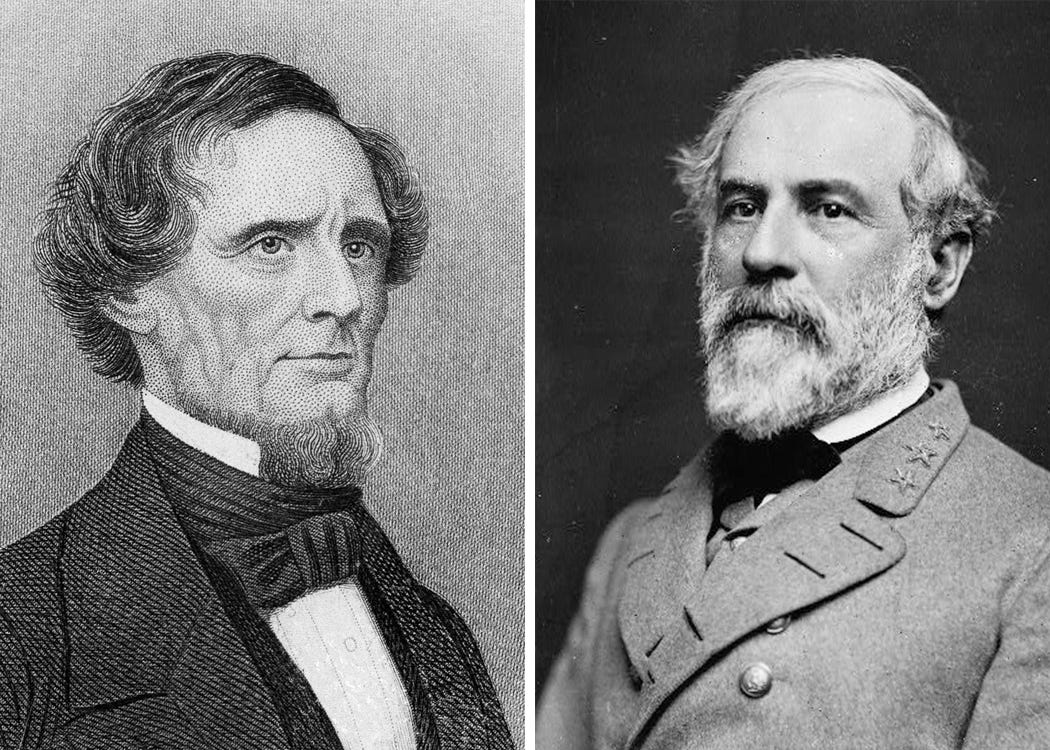 Source: Political Correctness in the History of the South | Intellectual Takeout
In this insightful essay, Paul Gottfried – editor in chief of Chronicles: A Magazine of American Culture, which has been offering cultural commentary since 1977 – describes his reading of the Kennedy brothers' The South Was Right (now in a new and updated edition) as "an antidote to the PC historiography in which our universities are now awash."
Noting that "the first part of The South Was Right includes obligatory, predictable attacks on 'Yankeedom,' [but] the Kennedy brothers' discussions of antebellum slavery, the Civil War, and Reconstruction are certainly worth looking at," Gottfried continues,
The present "leftist ideologues," more than their predecessors, hate the white South and have worked tirelessly to discredit it, facing no significant opposition. As a result, "everything associated with the traditional, conservative Bible-believing South has been demonized."
This is especially true since "older forms of Marxism," the Kennedy brothers write, have been replaced by "Neo-Marxists composed of liberals, progressives, socialists and other social justice warriors." Such complaints echo my own arguments about the rampaging "post-Marxist Left" that is taking over our country.
Gottfried notes that
The Kennedys produce copious evidence that many Americans, including constitutional jurists, believed prior to 1861 that states had the rights to nullify and secede. This belief persisted among Northerners as well as Southerners, as New England states discussed secession in January 1815, at the Hartford Convention, because of their outrage over the War of 1812.
and continues,
Such details are worth noting not because we can undo what happened in 1865, but because it seems foolish to argue that the South was engaged in "treason" when it seceded. In my mind, a far greater sin than the South's effort to leave the Union was what was done in response,
reminding us that
The successful campaign to force Southern states back into the Union cost over 750,000 lives and left large sections of the country devastated. This devastation remains for me the most horrendous chunk of American history.
It is indeed. That any American administration, or any portion of America, would go to such horrific lengths to force other Americans who wished to walk apart back into the fold against their will is simply appalling to me. It is like an abusive husband chasing down his wife as she tries to escape, beating her, and forcing her back to the house, rather than allowing her to divorce him.
But I digress...
This is a very well-written and timely piece, and it is well that more people are starting to see the truth! Chronicles is a respected publication, as in Crisis Magazine, mentioned in a previous post; and Intellectual Takeout is a popular website. The discussion is moving out of niche audiences, and beginning to address a larger readership, and that is all to the good, in my opinion.
We may not be able to undo what occurred in 1861-1865, but that does not mean that the rights to nullification and secession are off the table – particularly as more people begin to realize that they were part and parcel of our national (not mere regional / Southern) self-understanding, prior to the War. And they may be the only thing that can save us from another vicious (and the first true U.S.) civil war, in our present age.