Personal note: new water bottle!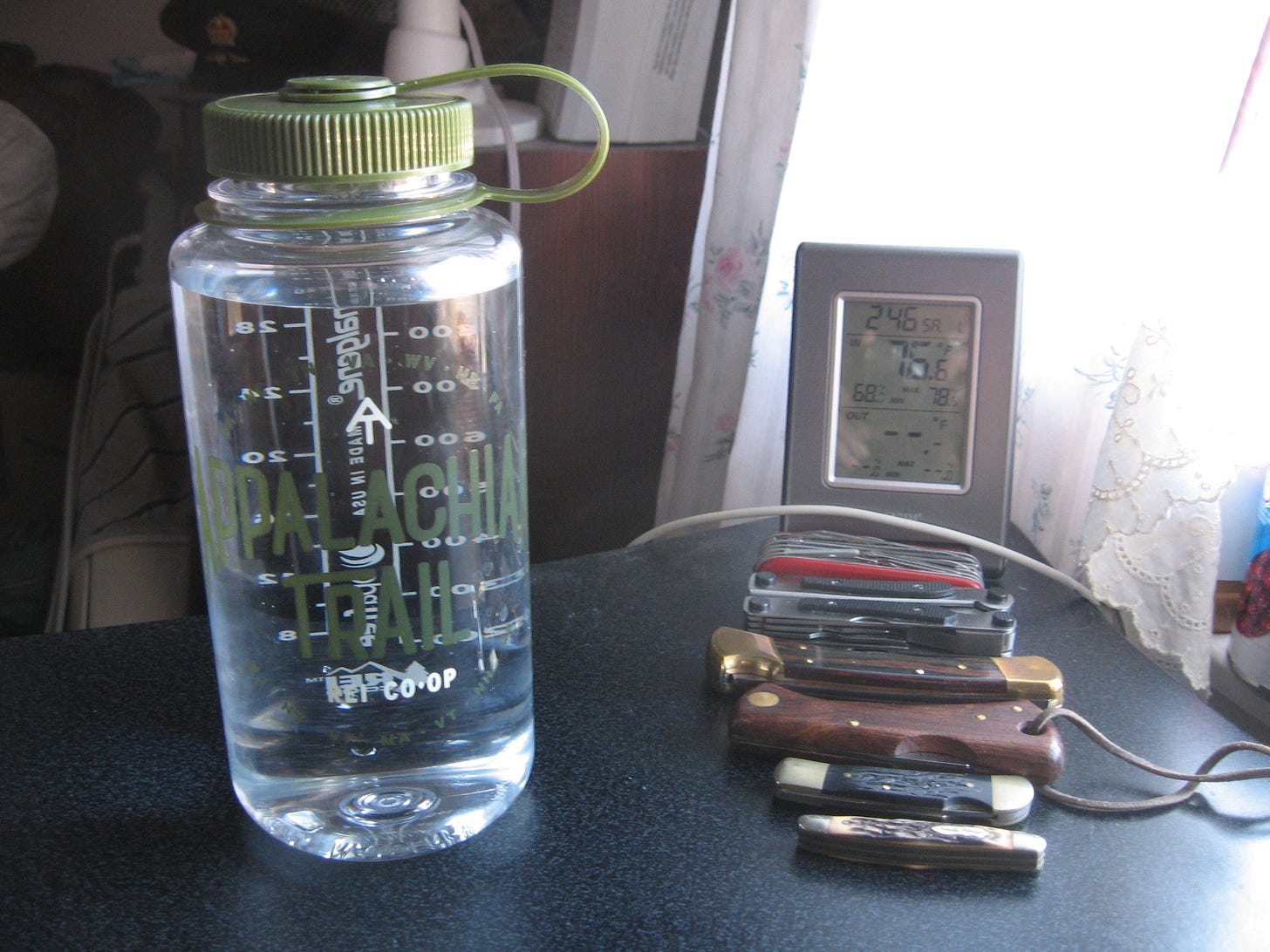 It is neither particularly Anglophilic, nor particularly Anglican, but I have a "real" water bottle again, after years of making do with reused juice bottles (reduce, reuse, recycle...). Visited REI Outdoors in Columbia yesterday, and splurged a bit to purchase this one.
It celebrates both the Appalachian Trail – the longest hiking-only footpath in the world, running some 2200 miles, from Maine to Georgia – and the 50th Anniversary (2018) of the National Trails System Act; a portion of the proceeds (5%) go to support our National Scenic Trails, so I can use that to help justify the purchase!
Pictured with my digital indoor-outdoor thermometer (the "outdoor" portion of which isn't working again, darn it!) and an assortment of pocketknives.
---
Side note: I was a bit disappointed that I didn't notice until just now that REI was sponsoring a hike at Catoctin Mountain Park (just across Route 77 from Cunningham Falls State Park, where I used to work, and a beautiful area of the state) today... until I saw that it had been canceled! So now I don't need to be disappointed. I do need to get out to that area again, and do some hiking, though!