Orwell's 1984 and Today | Imprimis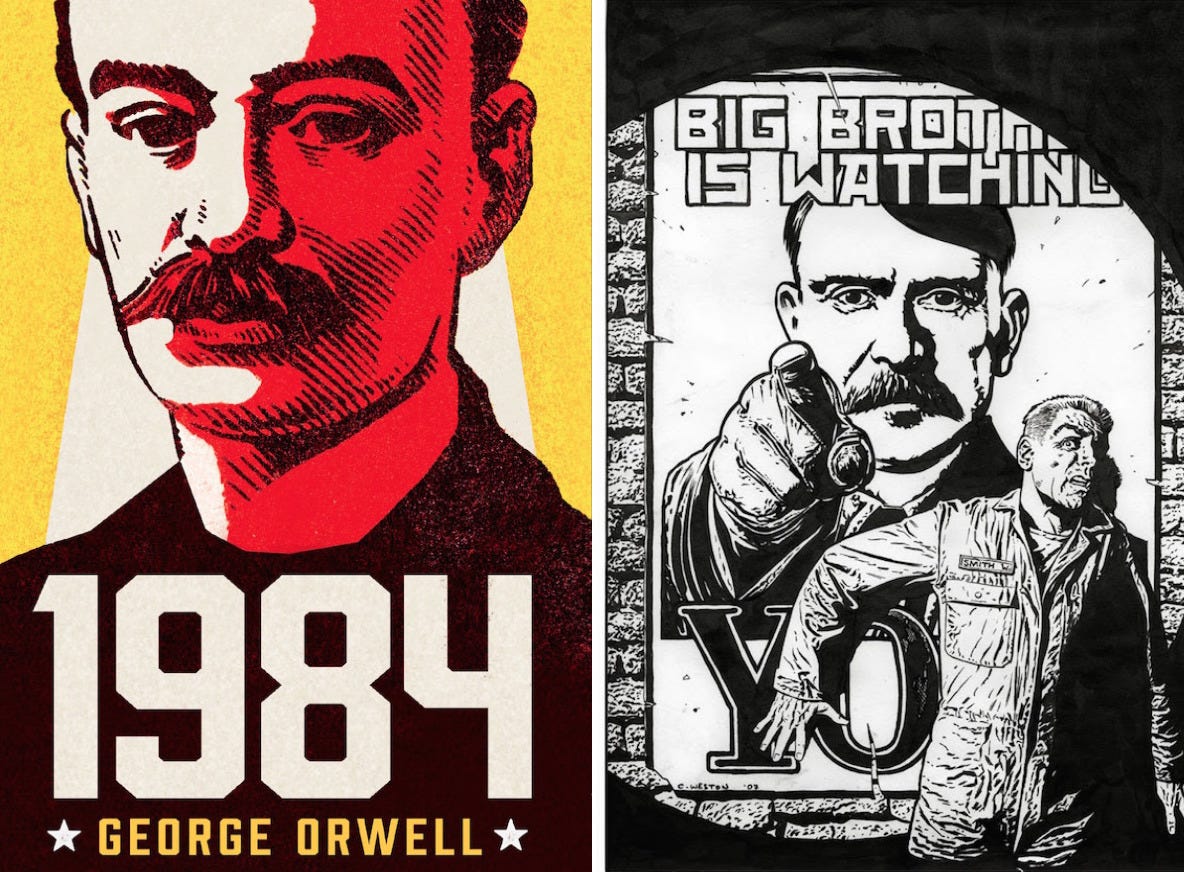 We can see today the totalitarian impulse among powerful forces in our politics and culture. We can see it in the rise and imposition of doublethink, and we can see it in the increasing attempt to rewrite our history.
Source: Orwell's 1984 and Today | Imprimis
From the introduction to this essay:
"On September 17, Constitution Day, I chaired a panel organized by the White House. It was an extraordinary thing. The panel's purpose was to identify what has gone wrong in the teaching of American history and to lay forth a plan for recovering the truth. It took place in the National Archives—we were sitting in front of the originals of the Declaration of Independence and the Constitution—a very beautiful place. When we were done, President Trump came and gave a speech about the beauty of the American Founding and the importance of teaching American history to the preservation of freedom.
"This remarkable event reminded me of an essay by a teacher of mine, Harry Jaffa, called "On the Necessity of a Scholarship of the Politics of Freedom." Its point was that a certain kind of scholarship is needed to support the principles of a nation such as ours. America is the most deliberate nation in history—it was built for reasons that are stated in the legal documents that form its founding. The reasons are given in abstract and universal terms, and without good scholarship they can be turned astray. I was reminded of that essay because this event was the greatest exhibition in my experience of the combination of the scholarship and the politics of freedom.
"The panel was part of an initiative of President Trump, mostly ignored by the media, to counter the New York Times' 1619 Project. The 1619 Project promotes the teaching that slavery, not freedom, is the defining fact of American history. President Trump's 1776 Commission aims to restore truth and honesty to the teaching of American history. It is an initiative we must work tirelessly to carry on, regardless of whether we have a president in the White House who is on our side in the fight.
"We must carry on the fight because our country is at stake. Indeed, in a larger sense, civilization itself is at stake, because the forces arrayed against the scholarship and the politics of freedom today have more radical aims than just destroying America."
The whole essay is excellent. Read, mark, learn, and inwardly digest!