Mother and Daughter Country Sweethearts Aprons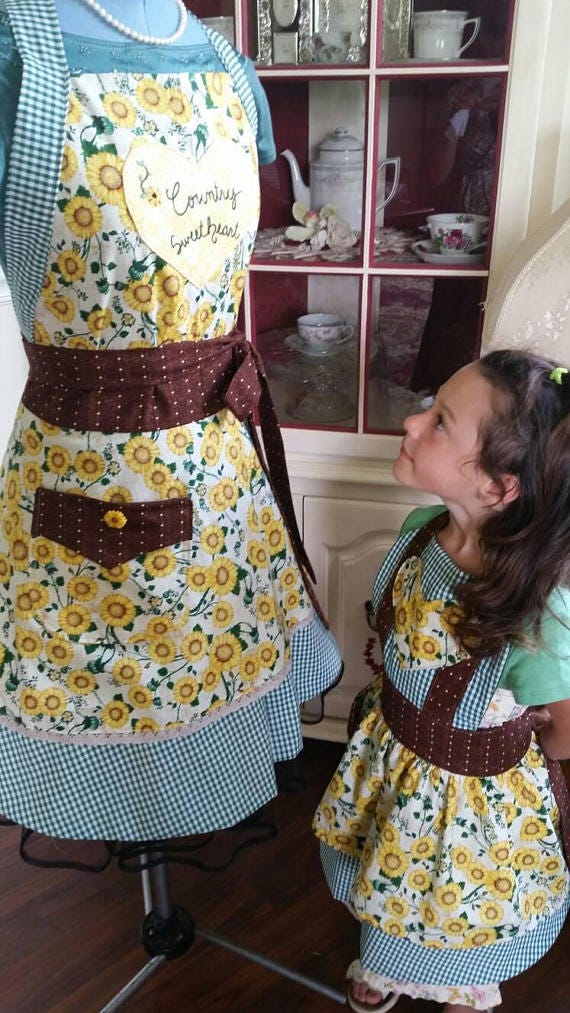 Source: Mother and Daughter Country Sweethearts Aprons
It saddens me that so few women wear aprons these days. It may seem a small thing, in a world in which so many terrible things are happening (this very day, a radical Islamic terrorist from Uzbekistan ran down and killed at least eight people in Manhattan with a truck, while shouting "Allahu akbar!"), but it is both a symbol and a thing itself.
Aprons are attractive and feminine, as well as being useful for keeping a woman's clothes clean (and if they have pockets, carrying needful items for sewing, cooking, or wiping the tears of a sobbing child). But they are also a uniform, of a sort: the uniform of a woman who takes caring for her home and family seriously – a priority, not just one among many possible tasks, that she may, or may not, do if she has time.
And if she has a daughter, and they are wearing a matching mother-daughter set like this one, she is both setting an example and encouraging solidarity and emulation on the part of the rising generation. That is something which has always been important, but now that it is no longer taken for granted, no longer a given, is perhaps more vital than ever!
A woman who puts on an apron is girding herself for battle with entropy, chaos, and dissolution. She is taking a stand against disorder on the domestic front, and in so doing, she is also taking a stand against disorder in the wider world. That may sound excessively cosmic, but I think there is real truth to it. So I am happy to see these! Hope they encourage more women to "put on the uniform," and take up the fight.
---
(The others on the page are lovely, too. The only thing I wish is that the pictures showed an actual mother with her daughter! Although I suspect she's probably the one taking said pictures...)