Moscow is our friend. Honest. - The Boston Globe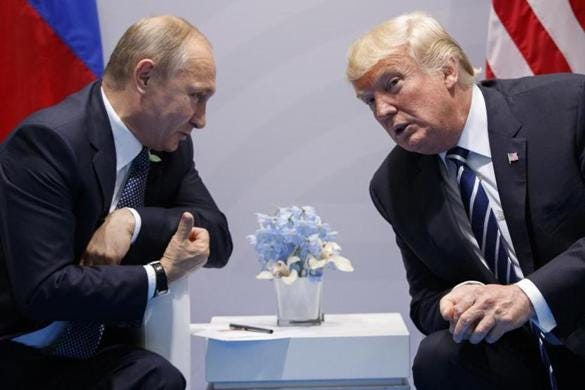 "Anti-Russia sentiment is deeply anchored in the American psyche" ... unfortunately.
Source: Moscow is our friend. Honest. - The Boston Globe
Somewhat surprised to see this, coming from the Boston Globe! But as my dear father used to say, "even a stopped clock is right twice a day." Of course, the author, Stephen Kinzer, has to take a few digs at the Trump administration. But in general, I think he is pretty squarely on:
"Russia does not threaten any vital American interest. Its policies in Syria and the rest of the Middle East are in line with America's stated desire to crush militant fanatics. Its wariness of China matches our own. As for charges that Russia intervened in an American election, they are serious and deserve investigation — but hardly the basis for howls of anger from a country that is the world champion in manipulating foreign elections."
Touché! Kinzer goes on to point out,
"The Russia 'scandal,' as we are being told to consider it, plays perfectly into the hands of Washington power. It is the ideal distraction. Republicans love it because as long as it dominates the news, there is less space for coverage of stories like the effect of new immigration policies or the rollback of environmental regulations. Democrats are just as happy, for another reason. Embracing the fantasy that Russian interference cost them the 2016 election allows them to avoid facing the reality that their defeat was really the result of presenting a widely loathed candidate and a set of policies far distant from the concerns of ordinary voters...
"Our interests are to lure Russia away from a possible strategic partnership with China; establish a security architecture in Europe that protects both NATO countries and Russia; and work with Russia to stabilize the Middle East. When emotion and prejudice are put aside, Russia is revealed as a potential partner of ours, not an enemy. In the present political climate, however, making that argument is almost suicidal. Washington's mighty megaphone has told us that Russia is our greatest global foe. By treating it that way, we create an enemy where none exists."
Amen!