Laura Ingalls Wilder: the conversation continues
An old and cherished college friend sent me the linked article, below, with this notation: "Interesting article and perspective from ALA's office of intellectual freedom of the (former) LIW award."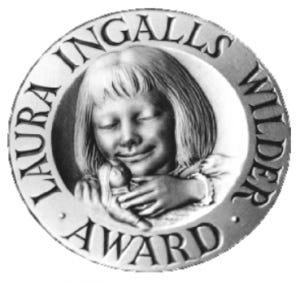 ---
Will some librarians consider it right to purge her works from library collections? We hope not.
Source: Laura Ingalls Wilder Award - when is it censorship? - Intellectual Freedom Blog
---
Following is my reply:
It is indeed an interesting article and perspective, and I'm glad the conversation is continuing. There is a lot in that article with which I agree. And of course, the ALSC has a perfect right to rename their award if they want to, regardless of my or anyone else's opinion of the action!
But just as James LaRue points out – accurately – that books must be taken in their entirety, and in context, so too, I believe, must actions. And I cannot help but take this action in the context of a time in our social history in which nearly every icon of our past is under attack, one way or another.
This most recent spasm of historical iconoclasm began in the summer of 2015, when that despicable nutcase killed those poor people in Charleston, SC; and it began with attacks on Confederate flags, rapidly spreading to other iconography: street, park, and school names, and then monuments. But it didn't end there. The Confederacy was just low-hanging fruit. I haven't kept as precise and voluminous records as I should have, in retrospect, but some examples that come immediately to mind:
The statue of Teddy Roosevelt – our most progressive President at least until his cousin FDR, and possibly until JFK – was attacked, where it stands in front of the Museum of Natural History in NYC. The very gravesite of Andrew Jackson, certainly a controversial figure but also an American President and the hero of the Battle of New Orleans, has also been attacked, and his picture on the $20 bill is to be replaced. Thomas Jefferson's statue has been defaced on the very campus of the university (University of Virginia) he founded; here in Maryland, the statue of Francis Scott Key has been defaced, and the National Anthem he gave us attacked (completely erroneously) as racist.
In 2016, students at Yale University's English Department (!!!) launched a petition calling on the English department to abolish a core course requirement in "Major English Poets" to study canonical writers including Chaucer, Shakespeare and Milton, saying that the reading list had too many white male authors. Ummmmm... to what demographic do they think that major English poets belong??? That was the most high-profile, but not the only, report of such doings I recall reading. I find myself wondering what Nancy and Del, or Bob and LeRoy, even Ira [former professors we shared – liberals all, but in the old-school sense], would think about all this...
There are similar attacks on culture, history, and heritage going on throughout the West. I could, with a little brain-searching and research, probably come up with dozens of additional examples; these are just those that came to me with a few minutes' thought. But it is within the context of these sorts of shenanigans that I interpret the decision to strip Laura Ingalls Wilder's name from that award.
Yes, the essay you linked makes some good points, and, as I say, I agree with a number of them. But it is possible to come up with good, noble-sounding, perhaps even nobly-intended, justifications or rationalizations for each and every one of the incidents I described above, and many more than I did not mention. But taken as a whole, looking at the big picture, what I see is the history, heritage, and culture of the West – indeed, Western civilization itself – under attack. Sustained, persistent, intentional.
I would be fundamentally and vigorously opposed to the destruction of any culture! I am certainly opposed to the attempted destruction of my own. In the larger scheme of things, removing Laura Ingalls Wilder's name from an award is not going to make or break Western civilization. But making that decision, even for the best-intended reasons, is another stone removed from the wall. Keep taking enough out, and how long before the whole structure tumbles?
Her response was very gracious:
"I do see what you're saying. And wish I knew the answers... if there are any. And I will always love and respect you my dear friend!"
I replied,
"It is very mutual, my dear friend! And we are living in a time concerning which people many centuries in the future may scratch their heads... or shake them, with sadness. I very much fear that if we continue as we seem to be going, we are on the cusp of a new Dark Age."
Her response was sober, and sobering:
"I think we both hope you are wrong about that! But I have to wonder..."
Indeed we do. We do indeed...
---
Do you appreciate and/or enjoy these posts, and want to support The Anglophilic Anglican in my defense of Western Christendom, and enjoyment of Western culture and civilization?
Then please consider supporting me on Patreon!
Many thanks in advance.