Islam—Facts or Dreams? - Imprimis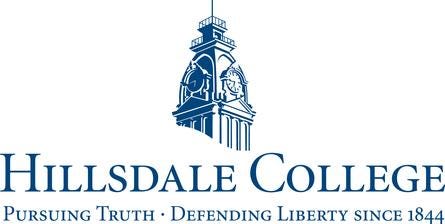 We must deal with the facts of Islamic supremacism. But we can only defeat them if we resolve to see them for what they are.
Source: Islam—Facts or Dreams? - Imprimis | Andrew C. McCarthy
Written in February of 2016, this exemplary essay is just as cogent and important now – if anything, given the recent events in Manchester, England, even more so... since it seems we have learned little in the last year-plus! Here is an excerpt:
When [Omar Abdel Rahman, infamously known as the Blind Sheikh, mastermind of the first attack on the World Trade Center] said the scriptures command that Muslims strike terror into the hearts of Islam's enemies, the scriptures backed him up.
When he said Islam directed Muslims not to take Jews and Christians as their friends, the scriptures backed him up.
When he said Allah enjoined all Muslims to wage jihad until Islamic law was established throughout the world, the scriptures backed him up.
You could counter that there are other ways of construing the scriptures. You could contend that these exhortations to violence and hatred should be "contextualized"—i.e., that they were only meant for their time and place in the seventh century. Again, I would caution that there are compelling arguments against this manner of interpreting Islamic scripture. The point, however, is that what you'd be arguing is an interpretation.
The fact that there are multiple ways of construing Islam hardly makes the Blind Sheikh's literal construction wrong. The blunt fact of the matter is that, in this contest of competing interpretations, it is the jihadists who seem to be making sense because they have the words of scripture on their side—it is the others who seem to be dancing on the head of a pin...
Our investigators are good at what they do, and our top officials may be ideological, but they are not stupid. Why is it that they can't say two plus two equals four when Islam is involved?
The reason is simple: stubbornly unwilling to deal with the reality of Islam, our leaders have constructed an Islam of their very own. This triumph of willful blindness and political correctness over common sense was best illustrated by former British Home Secretary Jacqui Smith when she described terrorism as "anti-Islamic activity."
In other words, the savagery is not merely unrelated to Islam; it becomes, by dint of its being inconsistent with a "religion of peace," contrary to Islam. This explains our government's handwringing over "radicalization": we are supposed to wonder why young Muslims spontaneously become violent radicals—as if there is no belief system involved.
This is political correctness on steroids, and it has dangerous policy implications.
Read the whole article. It's sobering, but instructive – even enlightening. It should be required reading for every government official, and for every high school and college student. Heck, it should be required reading for everyone in the West!