If Middle Earth were the 21st century West....
[gallery ids="3765,3766,3767,3768,3769" type="rectangular"]
I especially "like" this one: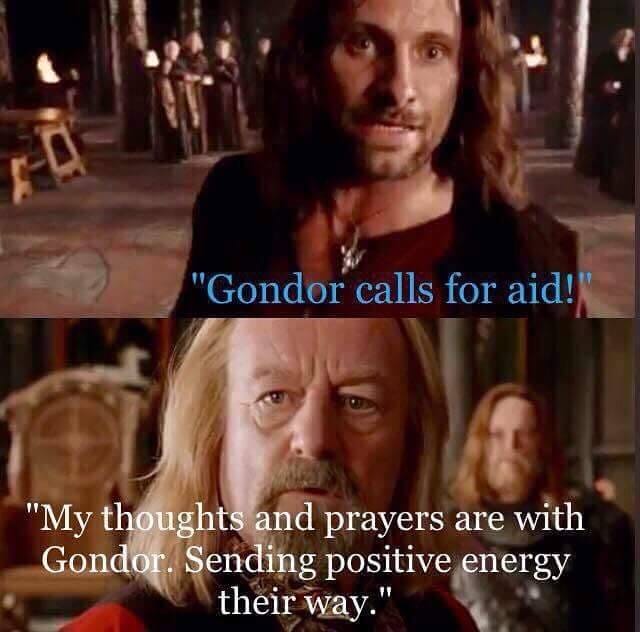 Not that thoughts and prayers are not important! They are. And sometimes prayer is all one can do; if so, then one has an obligation to do what one can. I am not one of those who disparages people for doing all they can, or know how to, do! Even "positive energy" has its place. But if that is all King Theoden had done, not suiting actions to thoughts, Orcs and Haradrim would have been feasting in Minas Tirith, while the Lord of the Nazgûl reigned from the throne of the Kings of Men...
In real-world history, if thoughts, prayers, and positive energy had been all King Jan III Sobieski sent to the relief of Vienna, instead of Winged Hussars, Ottoman Turks would have ruled from the Imperial City, and the history of Europe and the world might have been much different!