GAH!!! The stupid – it burrrrrns!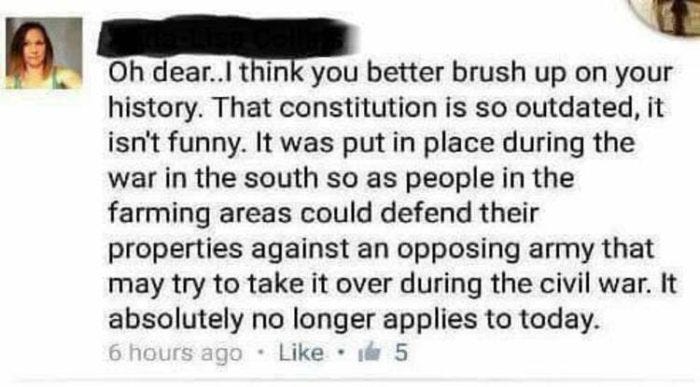 Source: Idiot Liberal Proves She Knows NOTHING About US History In Embarrassing Post
This is the level of arrogance and idiocy we're dealing with, folks. In case you hadn't already realized it, we have an uphill battle to fight. I'm reminded of the late Supreme Court nominee Judge Robert Bork's phrase: the "vertical invasion of the barbarians" – meaning that the worst "invasion" we have to face is not external, but from arrogant idiots and ignoramuses from without our own nation(s) and culture(s). Sadly, that invasion is not only underway, but well-advanced...