History Prof: 'Cultural Cleansing' to Tear Down Confederate Monuments | LifeZette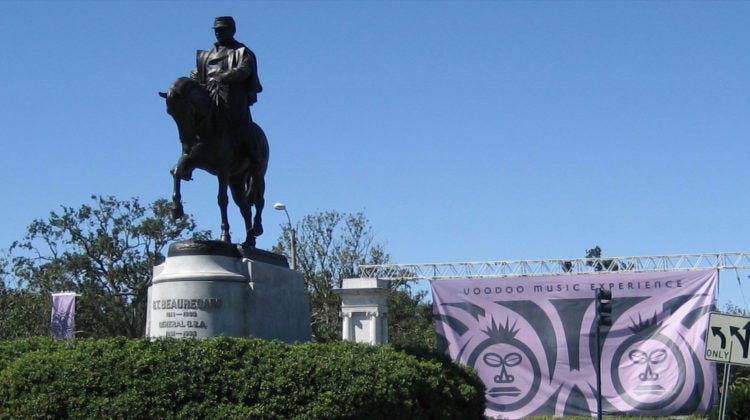 Source: History Prof: 'Cultural Cleansing' to Tear Down Confederate Monuments | LifeZette
Many of us have been deeply concerned by what some have called "the purge of Southern culture," the current version of which began in 2015: ostensibly in reaction to, and certainly enabled by, the mass murder of church members in Charleston, SC, by a despicable psychopath. But the situation may be – indeed, almost certainly is – even worse than it appears on the surface:
"The removal of all things Confederate is complicated," said Dr. Marshall De Rosa, a political science professor at Florida Atlantic University and expert on the Civil War.
"Some support stems from sheer ignorance about what those monuments represent," said De Rosa, referring to those who see Confederate monuments as inherently racist. Others, however, are apparently motivated by far more sinister, ideological motives, he said.
"It's a form of cultural cleansing that will not stop at Confederate memorials," De Rosa warned. "There are discussions to tear down the Jefferson Memorial, rename Washington, D.C., change the U.S. flag, etc.," De Rosa noted.
"The purpose is to make Americans, specifically white Christian Americans, ashamed of their ancestors, if not themselves," De Rosa told LifeZette. "This makes them much more vulnerable to manipulation by and capitulation to the policy demands of the Left and their globalist supporters."
Many of us thought – or at least hoped – that this sort of thing would end following the defeat and collapse of the atheistic, globalistic Soviet Union and its Warsaw Pact satellites. Unfortunately it has sprung up once more, under slightly outward forms, within the United States and Western Europe themselves. I am reminded of J.R.R. Tolkien's warning,
"Always after a defeat and a respite, the Shadow takes another shape and grows again."
Or St. Paul's (Ephesians 6:12): "For we are not contending against flesh and blood, but against the principalities, against the powers, against the world rulers of this present darkness, against the spiritual hosts of wickedness in the heavenly places."
So, sadly, it seems to be.
Let us then heed also St. Peter's admonition (1 Peter 5:8-9): "Be sober, be watchful; because your adversary the devil, as a roaring lion, walketh about, seeking whom he may devour: Whom resist, steadfast in the faith."