Happy Brexit! Big Ben bongs for New Year's victory as UK FINALLY leaves EU | Express.co.uk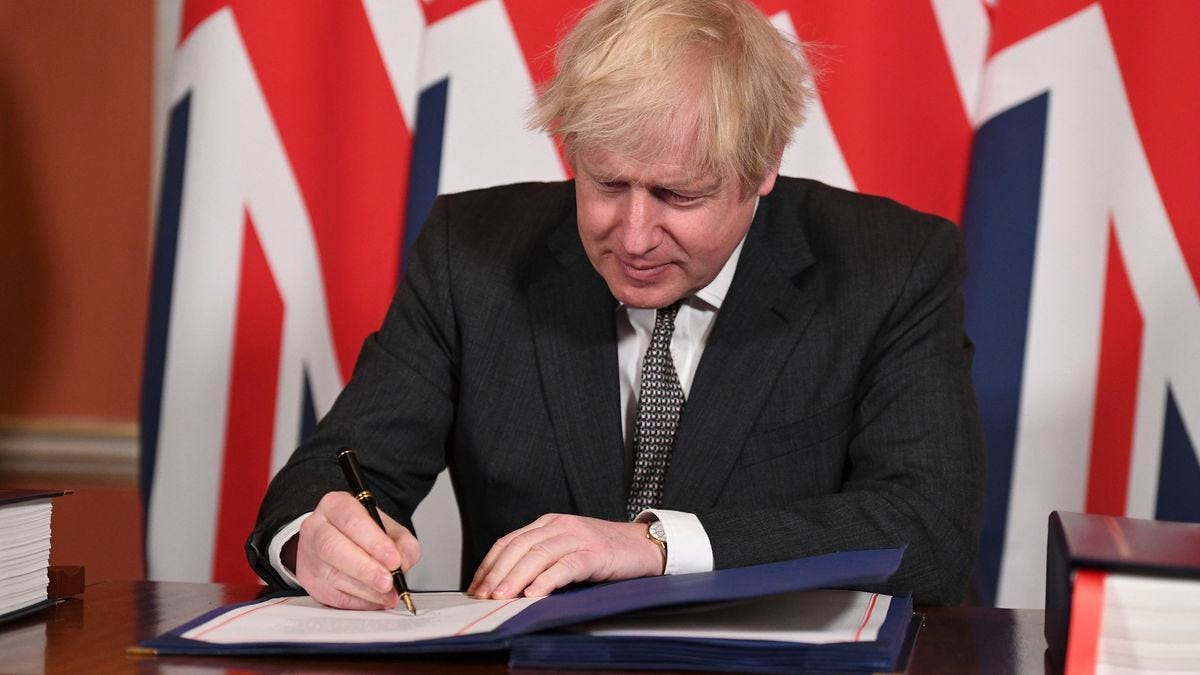 THE UK has officially left the Brexit transition period and will once again act on the world stage as an independent trading nation.
Source: Happy Brexit! Big Ben bongs for New Year's victory as UK FINALLY leaves EU| Politics | News | Express.co.uk
The moment many of us – certainly in the UK, and even (as in the case of The Anglophilic Anglican) on this side of the Pond – have been waiting for since June 23rd, 2016 has finally happened: Brexit officially came into effect at 2300 hrs (11 local time), 6 o'clock EST, on Thursday, December 31st, 2020 – New Year's Eve. As the UK Express reports,
"At 23:00 on Thursday night Brexit was completed as Britain began trading with the EU on the basis of the deal negotiated by Prime Minister Boris Johnson. The moment was celebrated by the ringing of Big Ben and 'Happy Brexit' began trending on Twitter. The new agreement replaced the Brexit transition deal which left the UK an EU member in all but name in many policy areas after Britain formally broke from the bloc at the end of January. Britain will no longer have to pay into the EU budget, come under the jurisdiction of the European Court of Justice or have to implement laws made in Brussels."
Nikola Sturgeon and her fellow SNP goons across the Scots border are, of course, trying to be spoilers (as a man with much Scots blood – on both sides of my family – I might support true Scottish independence, despite my belief that the countries of the UK are better off together; but trading Westminster for Brussels is not "independence," but jumping out of the frying pan into the fire); but for the moment, at least, the United Kingdom is free and independent once again, and I wish them all the best!
UPDATE, January 2nd:
"Smaller member states said they were already missing the UK's influence in Brussels amid signs that Angela Merkel and Emmanuel Macron plan to waste no time in imposing their dominance over the bloc. Angry officials said Ms Merkel had showed she was willing to flexing her muscles in Britain's absence by pushing through a trade deal with China before Germany's six-month presidency of the EU comes to an end."
It may be that Britain is only the first EU state to "exit," and the breakup of the EU itself may be looming on the horizon. Or maybe that's just wishful thinking; we shall have to see. But at any rate, with the UK gone, Germany and France are the gorillas in the room, and my heart goes out to the smaller states!