Following National Anthem Protests, the NFL is No Longer the Most Popular Sport in America | Tribunist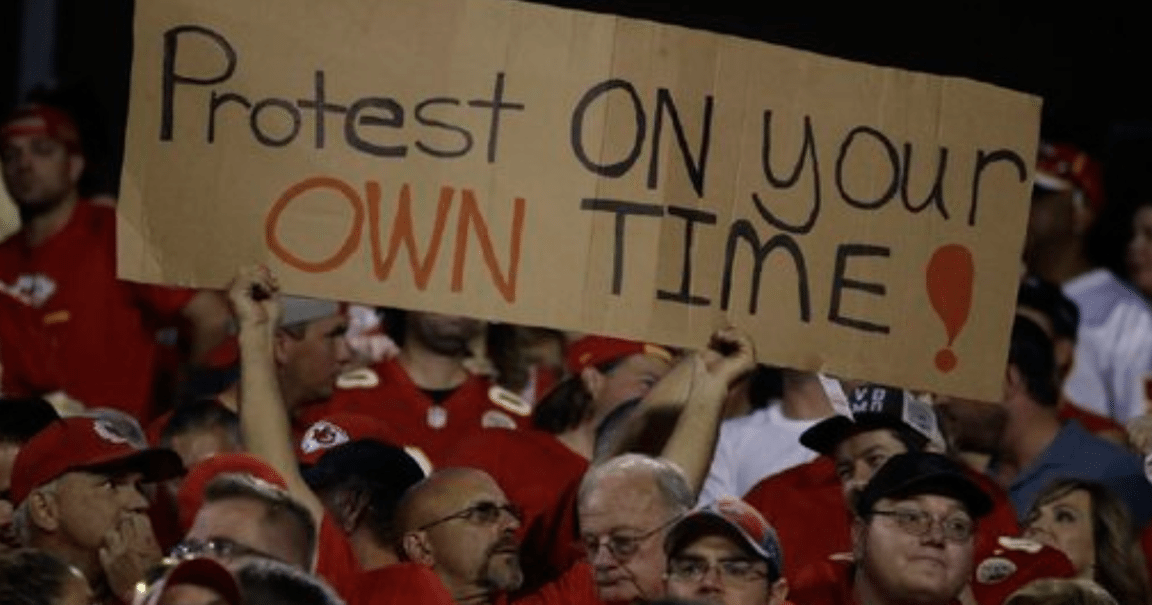 As the controversy surrounding the national anthem protests continues to divide football fans, the NFL now has a new challenge it must come to grips with: not being country's favorite sport. A recent poll showed that the number of people who view the league positively has dropped significantly and that shift has allowed baseball to claim the top spot.
Source: Following National Anthem Protests, the NFL is No Longer the Most Popular Sport in America | Tribunist
I have avoided dwelling on the "taking a knee" protests at American football games, with the exception of this post on October the 1st, but I thought it would be worth mentioning that these protests are indeed having an effect – just not the one intended!
As reported by the Daily Mail, a Winston Group survey [shows] that the favorable ratings for the NFL have fallen from 57 percent at the end of August to 44 percent at the end of September, marking a 13 percent shift in just one month.
The unfavorable rating for the NFL is now the highest among all of the mainstream professional leagues, coming in at 40 percent. At the end of September, baseball's favorable rating was 65 percent.
The survey also showed that the NFL's core fans, typically considered to be men aged 34 to 54, have started to turn on the sport, with favorable ratings dropping from 73 to 42 [a drop of nearly 30%] and unfavorable ratings rising from 19 to 47 between August and September.
This turn may reflect a number of factors, ranging from a (well-founded) distrust of the premises of these protests, to a feeling that athletes being paid millions to play a game don't have any standing to be complaining about discrimination, to the belief that professional sports were a place to get away from politics for a while, and now that refuge has been eliminated, to the point – underscored by the picture, above – that NFL players are protesting "on the clock," while they're supposed to be doing their jobs.
There is, in my opinion, justification for all of these; and I suspect that for most former National Football League fans (of whose ranks I was never a member, so I can hardly be said to be "boycotting" a sport I rarely watched anyway), there are elements of all of the above playing into the dynamic.
Whatever the source, however, the effect is clear: (former) NFL fans are "voting with their feet" – and their wallets. Some teams are beginning to realize that their actions have backfired, and are beginning to backpedal. It remains to be seen if others will follow suit... and even if they do, whether NFL fans will be quick to forgive or forget.