Fatherless Shooters … as Liberals Push for Fatherless Families | Crisis Magazine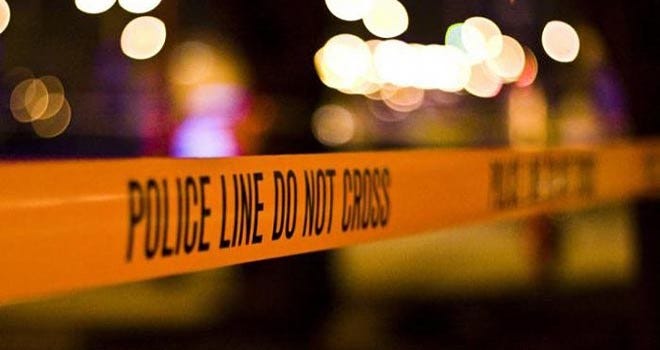 Boys need dads. Just as daughters need dads. Children need fathers. They also need mothers.
Source: Fatherless Shooters … as Liberals Push for Fatherless Families - Crisis Magazine
I have a variety of interests, so I have a variety of stories coming through my Facebook news-feed – one of my chief methods, as a former op-ed columnist and lifelong student of human nature, for keeping my finger on the pulse of society. One of these was an essay by Paul Kengor, contributor to the online Roman Catholic magazine "Crisis," citing a claim that I have seen before: that all but one of the 27 deadliest mass shooters in American history was raised in a home without his biological father.
Correlation, of course, is not causation; but if true, that would be a pretty stunning correlation. However, the essay was prefaced by an editor's note that the figure cited was inaccurate, and containing a link to a new article discussing the complications in arriving at an authentic figure (the original article is well worth a read, even so, as shall become evident below). Kengor notes, with evident frustration, that "this is a dissertation project for an aspiring sociologist." As it turns out, however, even the revised / updated estimates are still pretty stunning.
In "Shootings and Fatherlessness: A Clarification on the Data," Kengor concludes that
"At most, and this is probably being generous, we found maybe four or five of the 27 shooters that we could definitively conclude (without doubt) had been raised in an intact family, or a family that included the biological dad at home, or a biological father who was consistently at home... what is clear is the vast majority of shooters came from broken families without a consistent biological father throughout their rearing and development. Very few had good, stable, present dads."
Indeed! Something like one in five, if that. As Kengor goes on to note, "The overall thesis holds: the correlation between certain bad (even criminal) behavior among boys in fatherless homes is undeniable and terrible. In this case, the number of fatherless boys might not be 96 percent, but it's certainly a highly disproportionate number." He hastens to add that "Obviously, this doesn't mean that boys raised in fatherless families are likely to become mass shooters. But it's yet further affirmation of what we already know: boys need dads. Just as daughters need dads. Children need fathers. They also need mothers."
This used to be self-evident, and widely accepted on both sides of the political aisle. Here is one quote from a former American President, cited by Kengor:
"We know the statistics—that children who grow up without a father are five times more likely to live in poverty and commit crime; nine times more likely to drop out of schools and 20 times more likely to end up in prison. They are more likely to have behavioral problems, or run away from home, or become teenage parents themselves. And the foundations of our community are weaker because of it."
Who spoke these words? Ronald Reagan? George W. Bush? Nope. Barack Obama. I am no fan of the 44th president, but if even the poster-child for modern American "liberal" and "progressive" ideology recognized, in 2008 – ten short years ago – that children need their fathers, that is a pretty clear indicator that it is, or should be, an issue that transcends partnership.
That it no longer seems to be so is a reflection of the changing parameters of progressivist ideology, but tracing that is not the concern of this present essay; Kengor does a rather good job of that in his piece, if you wish to pursue the matter. I will here simply note that even if the figure of 26 out of 27 mass shooters growing up in broken homes is erroneous, 22 or 23 out of that number is still stunningly high. It is not a number which can or should be dismissed by a thoughtful observer.
Now, as I say, I have a variety of interests. And so one of the other articles that came through my newsfeed on this day was this one, from the UK's "The Guardian": "No hugging: are we living through a crisis of touch?" The tagline notes that "Strokes and hugs are being edged out of our lives, with doctors, teachers and colleagues increasingly hesitant about social touching," and asks, "Is this hypervigilance of boundaries beginning to harm our mental health?" My response to that question is that it contains its own answer. Of course it is!
As the essay itself notes, "Touch is the first sense humans develop in the womb, possessed even of 1.5cm embryos." And insufficient touch – hugs, cuddles, etc. – has long been recognized as a contributor to "failure to thrive" in infants and children, and difficulties in childhood development in general. See, for example, this article in Scientific American, which notes that "Many children who have not had ample physical and emotional attention are at higher risk for behavioral, emotional and social problems as they grow up." And something which is so critical to our early development does not suddenly become inconsequential once we have reached a certain level of maturity.
Furthermore, many mass shooters (though not all) are adolescents. With current studies suggesting that full brain maturity does not occur until somewhere between age 20 and 25, they are in many cases still in the development stage. So that leads me to wonder: are these people getting hugged enough? Are they – and particularly, were they during the most critical stages of development – receiving enough affection, enough positive emotional and physical stimuli? Were they, children of broken homes as so many of them have been, hugged, cuddled, read to while curled up in bed or their parents' arms? This is not snowflake-safe-space la-la-land, this is a serious mental, and therefore public, health issue.
In fact, it leads me to have a little more sympathy for the seekers of "safe spaces" on the Left, because maybe they themselves did not get enough physical affection as children. Is that why so many of them seem so alienated, so angry, so out of touch with culture, history, heritage, traditional norms, and much else – that they did not, in fact, receive enough affection growing up? That they did not feel safe in their parents' arms, surrounded by the comfort of home and family traditions? That, being also children of broken homes in too many cases, they never had a real sense of security and at-home-ness?
If so, that would not totally justify some of the looniness, but it might help to explain it. And, with our increasing prohibition on touch – out of an almost hysterical fear (not entirely unjustified, but excessive) of sexual predation – are we breeding more of the same? More alienation, more separation, and potentially, more violence? It's a sobering thought, at least to me.
We are, at least and at last, starting to wake up to the role of mental illness in violence as more than just a convenient criminal defense ("not guilty by reason of insanity"). But we run the risk of over-reach – not everyone who has ever sought the aid of mental-health professionals is a risk to him- or herself, or others – and we also run the risk of stopping too soon, before we've followed the road for long enough. Okay, yeah, these folks definitely have some mental health issues. You don't attempt to kill large numbers of people (or anyone, except to defend yourself or others) unless you've got some pretty serious mental health issues! But mental health issues don't exist in a vacuum. Where do they come from? What is their source?
There is no single or easy answer to that question; but fatherlessness, and the larger issue of living in broken homes, dysfunctional and divided families, and the consequent loss of physical and emotional affection, positive reinforcement, and overall security that may result, do seem to be fruitful areas of inquiry, to me.
As well as the societal assumptions driving these problems: the idea that relationships are disposable – that people are disposable! – and that "my" short-term happiness and gratification is more important than the hard work of creating long-term, nurturing relationships; that marriage is no longer a sacred institution, but a short-term (or even optional) arrangement that may be ended or dispensed with according to  my own sense of what's convenient; that children are an imposition (better to have "fur-babies"), not a gift from God; even that gender is fluid and interchangeable (which is one way of saying that objective reality is optional) – and the list could go on.
Guns are low-hanging fruit, easily observed and therefore easily blamed. I have discussed this issue many times and many places in the past, so all I will say at the moment is that a sufficiently draconian ban to have a realistic chance of making it impossible, or even difficult, for would-be mass murders to get their hands on firearms would a) be almost impossible to achieve in the U.S., even if it were desirable, and b) is not desirable, because it would involve an extreme infringement of our rights and liberties, and would unfairly burden the law-abiding while being unlikely to deter killers from finding other ways to kill.
The real issue is this: what causes people to choose to use firearms, not (as most of us do) as useful and interesting tools for hunting, for recreational shooting, and – if it should sadly become necessary – to defend ourselves, our loved ones, or even (God forbid) our country and its Constitutional system of government and way of life against malefactors, but instead to take innocent life? That is the real question, and the one which is being studiously avoided by the majority of media, academic, and political commentators.
But I would suggest to you that broken homes and families – fatherlessness in particular, but the absence of either parent is a major handicap – along with the loss of security, stability, and (by no means least) physical affection which accompanies that brokenness, are some areas in which we need to take a long, hard look at what we are doing and where we are going as a society.
As a driver-education instructor, I have many times told my students that since beginning to teach driver's ed, I have come to realize that traffic and driving laws are not there to hold you back and make driving a chore. They are there to help you, to protect you, to save your life and the lives of others. In a similar way, I have over the years come to realize that the family and societal norms embodied in the Judeo-Christian religious tradition are not right because they are tenets of the religion. They are tenets of the religion (most of which are not entirely unique to that particular tradition) because they are right.
Don't believe it? Look around you at the society in which we are living today, deeply and honestly, and I think you may change your mind.
And if not, I'm sorry to say, it may be some time for you to do some serious introspection and soul-searching.