Fake tube sign read out on BBC and in parliament after attack in Westminster | UK news | The Guardian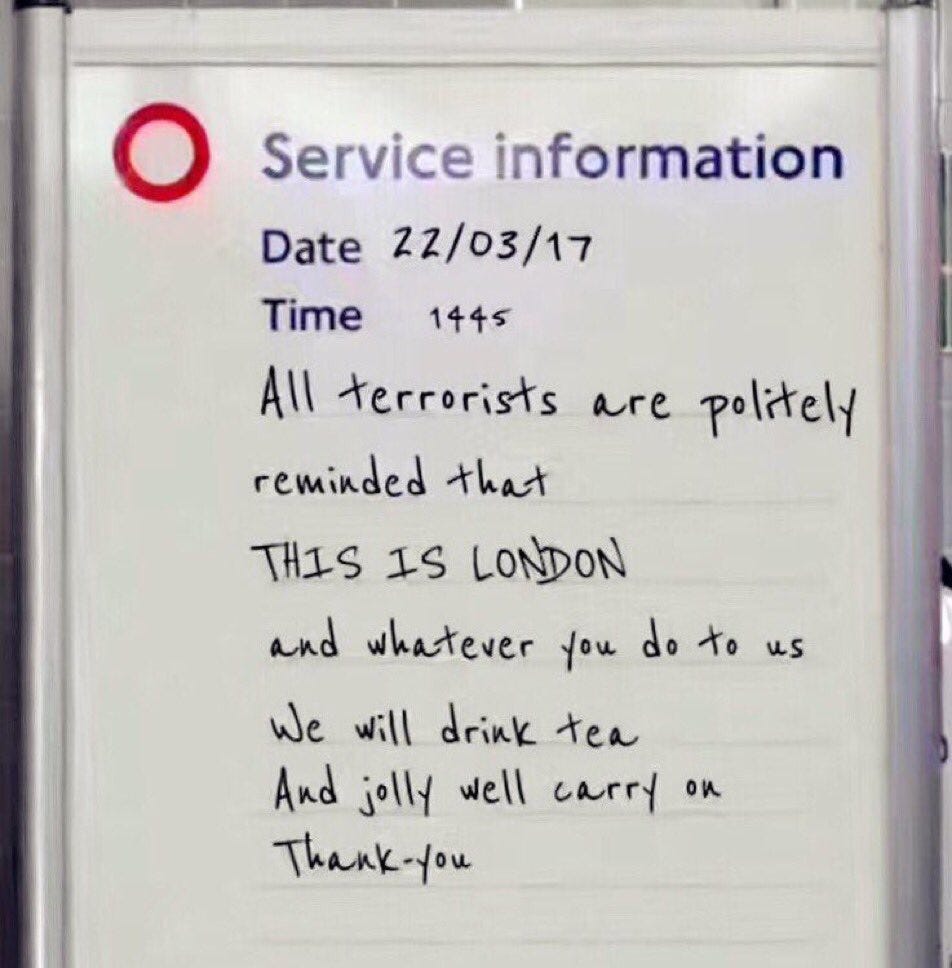 Source: Fake tube sign read out on BBC and in parliament after attack in Westminster | UK news | The Guardian
Fake it may be, but sometimes even "fake news" can contain deeper truth. This sign might never have been posted in the London Underground, but it nonetheless captures the spirit of the City of London, and of the British People, extremely well – as reflected by the fact that it went viral, and was read out on both the BBC and in Parliament!
From The Guardian:
"A London tube sign with a defiant message for terrorists that went viral in the wake of Wednesday's attack on Westminster was created by an online tube sign generator and never existed in a London underground station.
Yet that did not stop the sign being shared and disseminated as though it had been written by London Underground staff.
The sign read: 'All terrorists are politely reminded that THIS IS LONDON and whatever you do to us we will drink tea and jolly well carry on thank you.'
"The sentiment was shared by thousands – including journalists and MPs."