Emotional Connection: How to Get the Sex Life of Your Dreams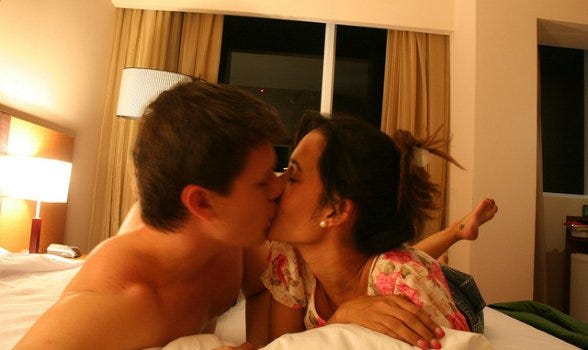 What is the one thing we want and need most in relationships?
If you said sex … you're wrong.
Source: Emotional Connection: How to Get the Sex Life of Your Dreams
While the headline speaks of sex – it's no secret that "sex sells" – this is really about more than just sexuality; it's about the importance of emotional connection, intimacy, and commitment:
Recent studies have shown that people who have the highest sexual satisfaction and the most sex are married couples. This statistic defeats the commonly held notion that intimacy for couples must decrease with time, and that novel sexual encounters are the most satisfying.
In the context of a committed relationship, it is not novelty that determines satisfaction, but emotional connection.
The deeper you are able to connect with your partner emotionally, the more dynamic your sexual experience will be. The greater your emotional connection is with your partner, the more in tune you will be with their physical and sexual needs as well.  Emotional connection requires the most sensitivity of any of our needs, so it is the most important connection to practice.
Since it's difficult to develop a significant emotional connection in the absence of a sustained and committed relationship, commitment is key to a healthy and satisfying sex life – as it is in pretty much every other aspect of a worthwhile relationship. So where did we get this crazy idea that promiscuity is a desirable trait?
In any case, some of us intuited this truth about the critical importance of emotional connection a long, long time ago... but it's still kind of nice to see some additional research backing it up! Now I just need to find the right woman... nothing could be simpler, right? *wry grin*
After all, my standards aren't high (irony alert!) – just someone with whom I can connect on all levels: physical, emotional, intellectual, and spiritual... One day, God willing!