Coronavirus and the Sun: a Lesson from the 1918 Influenza Pandemic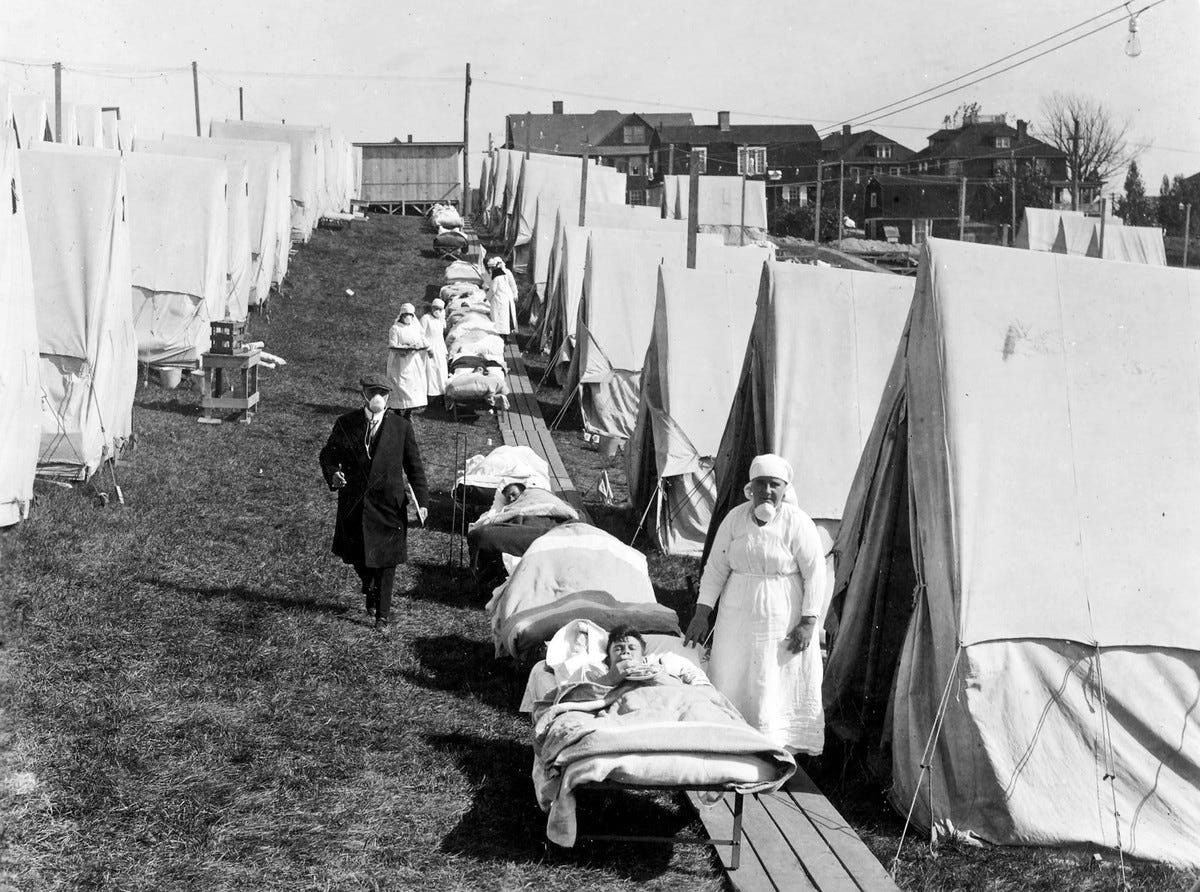 Fresh air, sunlight and improvised face masks seemed to work a century ago; and they might help us now.
Source: Coronavirus and the Sun: a Lesson from the 1918 Influenza Pandemic
"When new, virulent diseases emerge, such as SARS and Covid-19, the race begins to find new vaccines and treatments for those affected. As the current crisis unfolds, governments are enforcing quarantine and isolation, and public gatherings are being discouraged.
"Health officials took the same approach 100 years ago, when influenza was spreading around the world. The results were mixed. But records from the 1918 pandemic suggest one technique for dealing with influenza — little-known today — was effective. Some hard-won experience from the greatest pandemic in recorded history could help us in the weeks and months ahead.
"Put simply, medics found that severely ill flu patients nursed outdoors recovered better than those treated indoors. A combination of fresh air and sunlight seems to have prevented deaths among patients, and infections among medical staff... The open-air regimen remained popular until antibiotics replaced it in the 1950s."
However, as many are aware, some diseases are becoming antibiotic-resistant, these days; while others, such as coronavirus, are viral, and therefore cannot be treated with antibiotics anyway (although antibiotics may help with secondary infections, if those are not resistant).
I remember my mother always wanted us to get as much fresh air and sunshine as possible when we were sick – and yes, it did seem to help mitigate the severity and duration of colds and flu (both of which are viral). At the very least, spending as much time outside as possible can't hurt! I can think of no health situation which fresh air and sunlight would worsen.
And it might even help...