Commonwealth Day Message by Her Majesty The Queen, Head of the Commonwealth | The Royal Family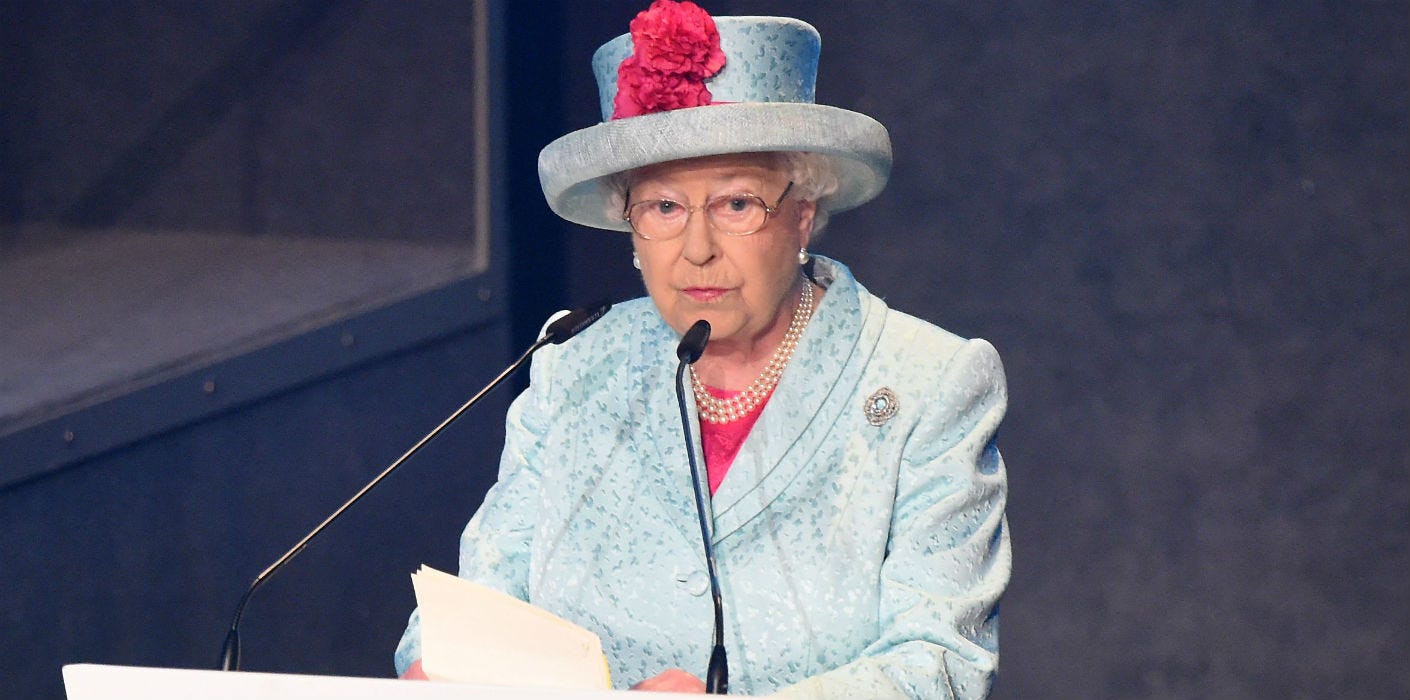 This Commonwealth Day, a baton will set out from Buckingham Palace and begin a long and extraordinary journey. Over the next twelve months, the Baton will visit people living in the nations and territories of our Commonwealth family in every continent and ocean. Carried on its way by thousands of people of all ages and backgrounds, by the time it reaches its final destination, The Queen's Baton will have brought together through its route and symbolism, almost 2.5 billion people who share the special connection of being Commonwealth citizens.
— excerpt from Her Majesty's Commonwealth Day Message
Source: Commonwealth Day Message by Her Majesty The Queen, Head of the Commonwealth | The Royal Family
[embed]https://www.facebook.com/TheBritishMonarchy/posts/1408532835835209[/embed]
Today The Queen marked Commonwealth Day by launching The Queen's Baton Relay for the XXI Commonwealth Games and attending the Commonwealth Service at Westminster Abbey.
The Forecourt of Buckingham Palace was decorated with 70 Commonwealth flags to celebrate the start of The Queen's Baton Relay. The Baton will travel through all 52 Commonwealth countries for 388 days covering 230,000 kilometres. It will arrive in time for Opening Ceremony of the XXI Commonwealth Games on 4th April 2018 which is being hosted by the Gold Coast in Australia.
In the afternoon The Queen, The Duke of Edinburgh, The Prince of Wales and the Duchess of Cornwall, Prince Harry, The Duke of York and The Earl of Wessex all attended the Commonwealth Day service at Westminster Abbey.
The Service is the largest annual inter-faith gathering in the United Kingdom which embraces the diversity of the 2.5 billion Commonwealth residents. Each year the Commonwealth adopts a theme upon which the Commonwealth Service is based. The 2017 theme is 'A Peace-Building Commonwealth', which was echoed in The Queen's annual Commonwealth speech released today.