Bill Gates Tacitly Admits His Common Core Experiment Was A Failure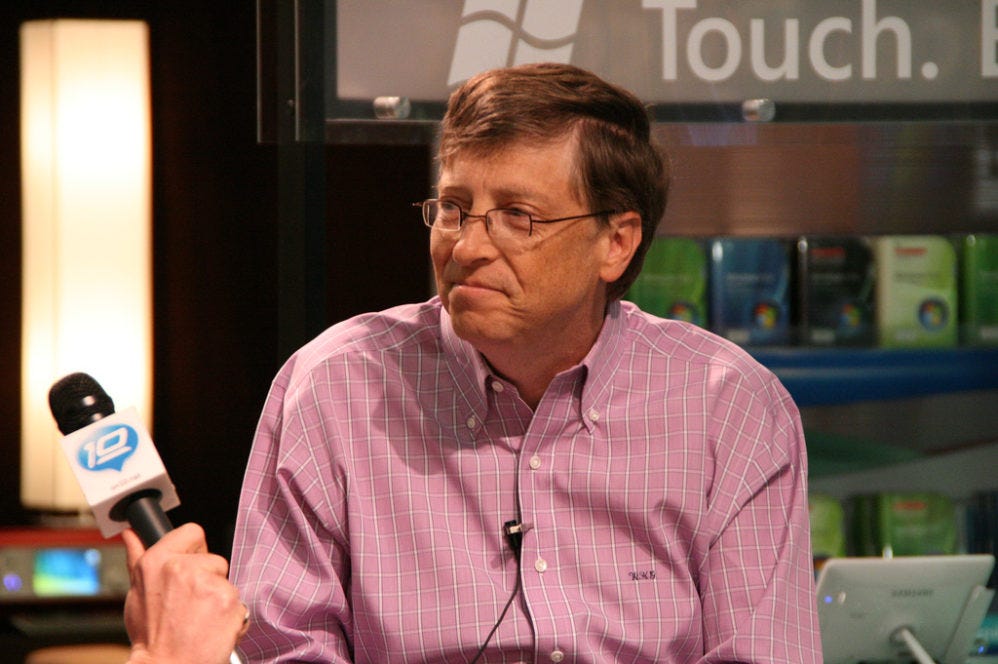 "It looks like this is as close to an apology or admission of failure as we're going to get, folks. Sorry about that $4 trillion and mangled years of education for American K-12 kids and teachers..."
Source: Bill Gates Tacitly Admits His Common Core Experiment Was A Failure
"Since 2009, the Gates Foundation's primary U.S. activity has focused on establishing and implementing Common Core, a set of centrally mandated curriculum rules and tests for what children are to learn in each K-12 grade, with the results linked to school and teacher ratings and punitive measures for low performers. The Gates Foundation has spent more than $400 million itself and influenced $4 trillion in U.S. taxpayer funds towards this goal. Eight years later, however, Bill Gates is admitting failure on that project, and a 'pivot' to another that is not likely to go any better..."
Realizing that "Common Core" was, is, and ever shall be FUBAR is progress. But as this essay points out, it is questionable whether Bill Gates and his (and wife Linda's) Foundation have really learned their lesson. Read on, for more!
See also:
Common core education has been a bigger failure than Microsoft Office Clippy
So what might work better? This essay looks to Finland for one possible answer:
"The overall goal of schooling in Finland was to support child's holistic development and growth by focusing on different aspects of talent and intelligence. .. the 1994 National Curriculum emphasizes that school education must provide all students with opportunities to develop all aspects of their minds. As a consequence, that curriculum framework required that all schools have a balanced program, blending academic subjects with art, music, crafts, and physical education..."
Wow, what a concept...! How come in more than two centuries as a country, we never thought of that...? Oh, wait, we did... and Finland is, in part, copying our traditional approach to education:
"John Dewey's philosophy of education forms a foundation for academic, research-based teacher education in Finland and influenced also the work of the most influential Finnish scholar professor Matti Koskenniemi in the 1940s. All primary school teachers read and explore Dewey's and Koskenniemi's ideas as part of their courses leading to the master's degree. Many Finnish schools have adopted Dewey's view of education for democracy by enhancing students' access to decision-making regarding their own lives and studying in school."
That would never work, it makes far too much sense... *eye roll*
Bill Gates Admits His Common Core Experiment Is A Failure
"After spending $400 million on forcing schools around the country to adopt Common Core, Bill Gates has finally admitted that the controversial teaching method is a failure, and significantly less effective than traditional teaching methods. 
"Parents and teachers across the nation have been urging schools to dump the toxic Common Core curriculum, arguing that it deliberately dumbs down children and creates unnecessary and complicated methods for working out relatively simple problems."
After Common Core, Bill Gates Launches New Education Plan
"After helping to further centralize and dumb down government education with Common Core standards, billionaire globalist Bill Gates (shown) has another 'education' plan to meddle in your child's schooling... In other words, intimate details of children's lives and minds will continue to be vacuumed up while 'new curricula' are used to further indoctrinate America's youth."
Shaking my head.................