"A gun behind the door, logs in the fireplace, and children in the cradle..."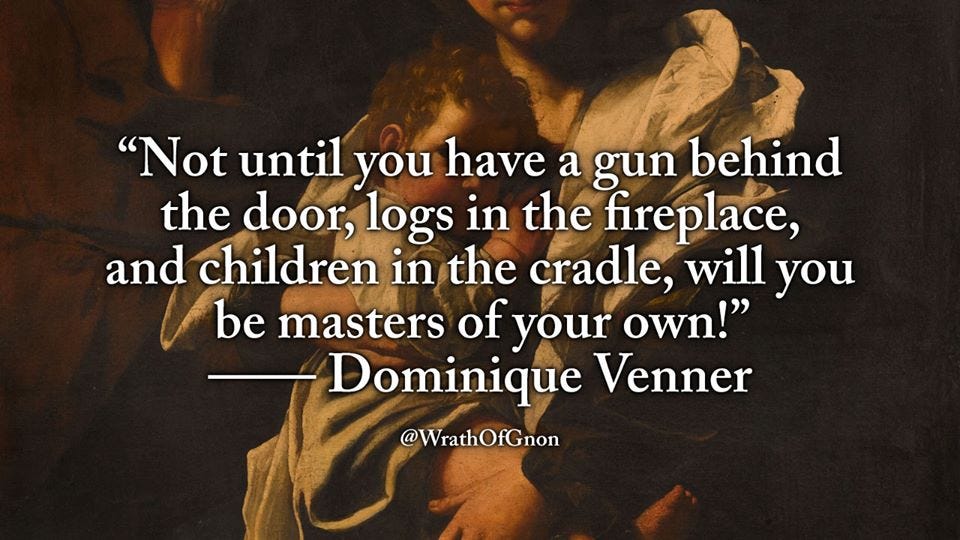 Truth.
Alas, I am not there yet. But I long to be! And God willing, I will be, one day.
This reminds me strongly of a favorite song by Jethro Tull – "Fires at Midnight":
[embed]https://www.youtube.com/watch?v=FF-sdP6iu2Q[/embed]
"I believe in fires at midnight When the dogs have all been fed. A golden toddy on the mantle A broken gun beneath the bed..."